Photo by Elevate on Unsplash
Did you know that Spokane is home to over 31 breweries?
In fact, we've witnessed a huge increase in craft beer brewing in the Inland Northwest and Spokane during the last 10 years. It's no surprise that a growing number of breweries are springing up in our region, changing the landscape of drinking and dining in Spokane and across the state.
Each brewery offers something fun and exciting in terms of beer selection, taproom, or brewery environment. With each new brewery, there is a sense of leveling up and a focus to brew better and host patrons at a higher level.
With all of this truth about the brewery scene in Spokane, it's no wonder that we are seeing better beers and better food in our city and region. In today's post, we'll take a look at one of Spokane's best breweries.
YaYa Brewing Company
What I love about this place is that they boast a wide range of brews. Yet, the thing they are most proud of is their grilled cheese sandwich. Most of all, I found myself wanting to try every beer and drink on tap. Their vision really draws me in too:
Their purpose is to craft beer with the ingenuity and passion inspired by the ingredients of Eastern Washington while nodding to the East Coast. We take great pride in delivering good beer and doing good things for our community. Check out the Angel Wings Program to learn how you can drink while helping your community.
They care about their beer and how it is brewed. They care about their community and city. And they look for ways to bring both of these passions together in order to bring a really new and wonderful experience to a brewery.
All that to say, here are a few of the details for YaYa Brewing Company:
Location
This is one of our first stops out into the Spokane Valley. Found on Montgomery Drive just north of I-90, it is located in a little strip mall/business area. It's kind of a confusing area, but easy to find if you check out Google maps street view before going that way.
Hours of Operation
YaYa Brewing Company is open Tuesday through Thursday from 2:00 pm to 8:00 pm, Friday from 2:00 pm to 9:00 pm, Saturday from 12:00 pm to 9:00 pm, and Sunday from 12:00 pm to 8:00 pm. This is a good stop-in for a drink after work any day of the week, except for Monday.
Beer Menu
You can find a complete list of what they have available right here. The list has a wide variety and every beer looks excellent. It is definitely a list to drink through over a few different visits.
Final Thoughts
While this is a newer place right here in Spokane, I love the fact that they are pushing their limits and creating great brews for you and me to enjoy. It is one of my favorite things about traveling around town and tasting all the craft beer that is being brewed in Spokane.
This place stands out because of its outstanding brewing offering as well as the great atmosphere they provide. The service is great too which always makes a brewery, pub, or bar a better place to enjoy There is great pride taken in sharing such fun and inventive craft beer with those who stop in and have a drink.
You won't regret swinging by and having a beer at this outstanding and wonderful brewery here in Spokane. Make sure to get out and have a beer this weekend!
Please Drink Responsibly
Whenever consuming alcohol please drink responsibly. I do not condone or encourage the overconsumption of alcohol and this article is informational only. Please have a plan on how you will travel to and from any of these great establishments as we do not encourage drinking and driving. I do not accept liability for any loss, damage, or inconvenience that occurs as a result of the use of this article or your reliance upon its content.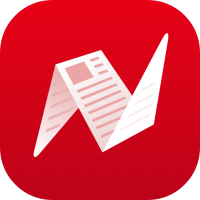 This is original content from NewsBreak's Creator Program. Join today to publish and share your own content.