Photo by Pablo Merchán Montes on Unsplash
For good reason, craft brewers receive a lot of attention and appreciation from beer fans. They are definitely popular in the Pacific Northwest. And there are now over 31 outstanding breweries in Spokane.
However, in the middle of all the excitement and admiration for our favorite breweries, it's easy to forget that wonderful craft beer can be found right in our own backyards at the local brewery.
There is a handful of them in Spokane. There are quite a number of them. And today, we're going to tell you about one of these local spots that you should absolutely visit on your next excursion out of the home!
Perry Street Brewing Company
This is one of those places that you want to go to over and over again because it is right in a neat little community and it boasts a great selection of beer and food. It is definitely worth checking out and checking out soon!
Perry Street Brewing is located in the midst of Spokane's lower South Hill, family-friendly South Perry neighborhood. On the tap selection, you'll find Northwest-style craft beer favorites as well as Belgian options. A rotating tap list is offered, as well as a selection of local wines and ciders, as well as non-alcoholic choices.
The kitchen at Perry Street Brewing provides food every day, with a menu that includes locally sourced foods, kid-friendly alternatives, and rotating Market Sheet specials. The brewery has a big, open taproom with recycled metal and wood accents, as well as a dog-friendly, sunny terrace where you can watch the activity on Perry Street.
Before you stop in, make sure you check out the following details to help prepare for your visit:
Location
They are located right at the heart of the South Perry District on South Perry Street. Parking is a little difficult in this part of Spokane, but it is easy to find a spot in the surrounding neighborhood. WIth street parking, you will only have to walk a short distance.
Hours of Operation
Perry Street Brewing Company is open Tuesday through Thursday from 2:00 pm to 9:00 pm, Friday and Saturday from 11:30 am to 10:00 pm, and Sundays from 11:30 am to 9:00 pm. This gives you a wide range of times to stop in for a drink and something to eat.
Menu
They have a small menu found here. However, the menu is really great and family-friendly which it's nice to grab a brew and know that my kids have something tasty to eat too. In fact, I found the prices there very reasonable too.
Final Thoughts
This is one of those places where visitors and locals alike enjoy drinking beer, eating food, and socializing. The atmosphere is lovely, and the service is much better.
They truly live up to their story and contribute to the growth of Spokane's craft brewing sector.
Make arrangements to visit this institution right now, this weekend, or soon to experience everything it has to offer. You won't be disappointed, and you could even find a new local favorite.
Please Drink Responsibly
Whenever consuming alcohol please drink responsibly. I do not condone or encourage the overconsumption of alcohol and this article is informational only. Please have a plan on how you will travel to and from any of these great establishments as we do not encourage drinking and driving. I do not accept liability for any loss, damage, or inconvenience that occurs as a result of the use of this article or your reliance upon its content.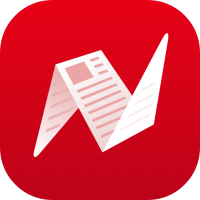 This is original content from NewsBreak's Creator Program. Join today to publish and share your own content.