Photo by Shaun Montero on Unsplash
It's no secret that the craft beer scene in Spokane is flourishing. Many Spokane brewers employ locally obtained ingredients in their brews and enjoy sharing their love of beer with locals and visitors alike.
We've witnessed a huge increase in craft beer resurgence in the Inland Northwest and Spokane during the last 10 years.
Spokane now has 31 breweries spread all over the county. In terms of beer variety, taproom or brewery design and environment, and the degree of service and attention they take in making excellent craft beer, each brewery have something unique to offer.
In today's post, we'll take a look at one of Spokane's best breweries.
No-Li Brewhouse and Beer
No-Li creates an outstanding beer in an artisan, hands-on manner, as they are a family-owned and operated business. Their beer honors the natural resources that surround us. And, their beer wins prizes and brings people together to talk and celebrate.
No-Li uses ingredients produced in Spokane's vast, huge backyard - the Inland Northwest - to make globally award-winning Spokane Style beers with No Boundaries. When the weather heats up, stop by for fresh brews, locally inspired cuisine, and brewery tours, as well as our outdoor river patio and fire pits!
Here are some details on No-Li Brewhouse:
Location
No-Li Brewhouse is located on the Spokane River just east of the University District on Trent Avenue. When I say they are on the Spokane River, they are literally right there so you can sit in their beer garden and look out at the river.
Hours of Operation
They are open Sunday through Wednesday from 12:00 pm to 9:00 pm. And Thursday through Saturday from 12:00 pm to 10:00 pm. This leaves them open for lunch, dinner, and drinks out with friends. In fact, it is one of my favorite places to go with some friends and catch a college football game once in a while.
Menu
Their menu is mainly American Gastropub foods. They also have a long list of great beers from their own as well as from others around the region. The combination of the food they have available and the beer to drink is well worth stopping in for a meal.
What Others Are Saying
Great place for happy hour, with lots of seating and of course the best pretzels in town! Check out this place if you're looking for a post-work or school brewery! - Reeya from Spokane (Yelp)
One of my favorite places to go when I visit Spokane is the No-Li Brewhouse. Without a doubt, their outdoor space for drinking beer or playing a round of cornhole is the best in town. Situated beside a river with chairs lining along the bank and tables behind, it's the perfect area to gather. This time, I tried an IPA that had notes of Pistachio in it, and a sparkling Day Fade Seltzer. So refreshing and flavorful! - Kath from Bellingham, WA (Yelp)
Nestled behind an industrial area you can find No-Li. The Riverwalk is a combination of many shops and delicious restaurants and doesn't forget an outstanding brewery. I had to get dinner so I gave them a call and ordered their Philly cheesesteak sandwich with the wrecking ball stout. - James from Las Vegas (Yelp)
Final Thoughts
This establishment has an exceptional brewing selection as well as the welcoming ambiance it provides. The service is also excellent, which elevates a brewery, pub, or bar to a higher level of enjoyment.
There's a lot of pride in providing such unique and enjoyable craft beer with folks that come in for a drink along with their great menu options too!
You will not be disappointed if you stop by and have a drink at this excellent and lovely brewery in Spokane. This weekend, make sure to get out and enjoy a drink!
Please Drink Responsibly
Whenever consuming alcohol please drink responsibly. I do not condone or encourage the overconsumption of alcohol and this article is informational only. Please have a plan on how you will travel to and from any of these great establishments as we do not encourage drinking and driving. I do not accept liability for any loss, damage, or inconvenience that occurs as a result of the use of this article or your reliance upon its content.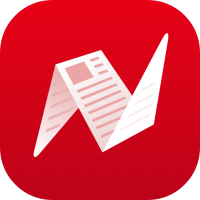 This is original content from NewsBreak's Creator Program. Join today to publish and share your own content.