Photo by Brooke Lark on Unsplash
"There has never been a sadness that can't be cured by breakfast food." - Ron Swanson, Parks and Recreation
If you search for 'the best breakfast or brunch in Bend, Oregon,' you will find yourself being pointed to the same place over and over again. In fact, it comes up on multiple platforms as the best place and locals constantly point to this one place:
Central Oregon Magazine recently awarded the Victorian Cafe the Best Brunch in Bend, Oregon! Thank you to all of our devoted customers who realize we're worth the drive from the west side! The People of Bend have voted #1 Breakfast in Bend OR 15 times!
The Victorian Cafe has redefined the concept of breakfast, putting a modern spin on classic dishes and embracing the idea that breakfast should be an "event." The outcome of their innovative brunch experience is a delectable assortment of menu options that defy the breakfast cliché, ranging from classic to adventurous, gluten-free, vegan, and vegetarian.
The Details on The Victorian Cafe
Before you dive right in and believe the reviews and description of the best breakfast place in Bend, let's go over a few of the details for this place so you know what you are getting into for this 'breakfast experience.'
Location
The Victorian Cafe is located at 1404 Northwest Galveston in Bend. West of Old Bend, you wouldn't know that you were about to eat at the best breakfast place in Bend. This wonderful place is located in a great little neighborhood and is a beautiful place to eat.
Hours of Operation
They are currently open to outdoor dining or take-out seven days a week, from 7:00 am to 2:00 pm. This is perfect for an early breakfast or a late brunch. Heck, you can get great breakfast food well into the early afternoon.
Menu
The breakfast experience found on their menu is amazing. Every single thing on the menu is mouth-watering. Just like they say, the food is an experience, no matter if you are eating a typical breakfast or you get something that is more of a specialty. Check out their breakfast menu here.
What The People Are Saying
The best way to know if this spot is for you is to check out the reviews. Here are a few that really stand out to me:
"Wow. We split an entree and it was more than enough! We had the chicken fried steak with a side of biscuits and gravy (low-calorie diet) and it was nuts. We will 100% be back next time we're in town." - Kurt, Redding, CA
"Breakfast here was great! I ordered the Earth Harvest Benedict and really enjoyed my meal - I thought it was filling and flavorful yet not too heavy. Sometimes after breakfast at restaurants, I end up feeling lethargic but after eating here I was ready for a full day of hiking! Staff was also quite friendly and attentive in refilling our water multiple times during our meal." - Sandra, Austin, TX
"Sweet Hash of Joy is so fantastic, has all the nutrition and energy one needs for the day. The staff is energetic and fun. The heater is well placed for cool mornings.  Great place every time." - Cheryl, Iowa City, IA
Final Thoughts
If you are looking for a great breakfast in Bend, Oregon, this is the place to go. The locals love it, visitors love it, and it truly lives up to creating a 'breakfast experience.' Now that you have the details and you have heard what people are saying, now is the time to go get some breakfast.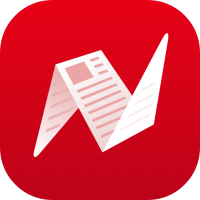 This is original content from NewsBreak's Creator Program. Join today to publish and share your own content.