Photo by Sal Gh on Unsplash
Did you know there are 31 breweries open for business in Spokane?
This fact blew my mind recently when I was looking for a good place to go for a beer and a meal. The crazy thing is, this is probably just the beginning. With so many options, you might think that the city is over-saturated in hops and barley, but you wouldn't know it.
It's no secret that Spokane's craft beer sector is thriving.
Many Spokane brewers use locally sourcing components in their creations and love to share their passion for beer with both residents and visitors. This is why I believe this is only the beginning to a bigger and better craft beer brewery network in Spokane.
The Spokane Ale Trail
If you're visiting Spokane for the sake of craft beer, the Ale Trail Map is a great way to plan your trip. All 31 craft breweries are on the Spokane Ale Trail. It's the ideal tool for planning your next brewery visit, no matter how big or small.
Perry Street Brewing and Big Barn Brewing Co. are two of the best Spokane breweries on the route. Both Spokane breweries, as well as hundreds of others along the Inland Northwest Ale Trail, provide interesting and distinctive beer selections.
You can learn more about it here.
5 Breweries to Visit in Spokane
Every year in May, Spokane hosts Craft Beer Week, which brings together residents and visitors to share the latest and best events in the Spokane beer scene. Now is an excellent opportunity to see what Spokane has to offer. However, here are five of my favorites to check out soon!
No-Li Brewhouse
No-Li uses ingredients produced in Spokane's vast, huge backyard - the Inland Northwest - to make globally award-winning Spokane Style beers with No Boundaries. When the weather heats up, stop by for fresh brews, locally inspired cuisine, and brewery tours, as well as our outdoor river patio and fire pits!
Perry Street Brewing
Perry Street Brewing, which opened in March 2014, is located in the center of Spokane's bustling and family-friendly South Perry neighborhood on the lower South Hill. Northwest-style craft beer favorites and Belgian offerings, as well as their gold-medal-winning India Pale Lager from the 2016 Great American Beer Festival, are all on tap.
Iron Goat Brewing
On-site, Iron Goat Brewing produces a diverse range of award-winning beers, including Northwest IPAs, Stouts, Belgians, sours, barrel-aged, and mixed fermentation brews. There are over 20 different beers on tap, as well as a wonderful range of local wine and cider. They provide a range of pizzas, sandwiches, house-made sausages, hand-made pasta, and vegetarian bowls, all of which are created from scratch with the same creativity and attention as the beer.
Big Barn Brewing Co
Big Barn Brewing is a farm-based brewery in Green Bluff that is owned and run by a family. We cultivate our own hops, brew delicious farm fresh beer, and sell seasonal farm food. We're open for take-out samples, pints, and growler fills.
River City Brewing
River City Brewing opened its doors in the West End of Spokane at the beginning of 2012 with the goal of delivering locally produced beers to the Pacific Northwest while utilizing area ingredients. You're welcome to bring in outside food from their nice neighbors if you're hungry! The taproom is actually inside the brewhouse, so you can learn all about the brewing process right here!
Final Thoughts
There has never been a better time than now to drink amazing craft beer in Spokane, Washington.
These are only five of the 31 local offerings that you can find throughout Spokane. The other great thing is the number of pubs, taphouses, and bars that you can get great craft beer at too. However, start with these five locations this weekend and you won't regret it.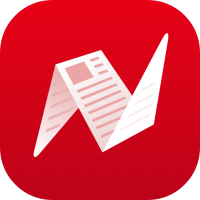 This is original content from NewsBreak's Creator Program. Join today to publish and share your own content.