Photo by Meritt Thomas on Unsplash
"This is grain, which any fool can eat, but for which the Lord has intended a more divine form of consumption. Let us give praise to our maker and glory to His bounty by learning about beer." - Friar Tuck, Robinhood
There's a reason Bend appears on every list of the "greatest beer cities in America." Bend has a plethora of breweries. Bend had more breweries per capita than any other city in the United States at one point.
Bend is no longer a hidden gem. There are, however, plenty of traditional breweries to visit — as well as new brewers to discover. Whenever we visit Bend or Sunriver for that matter, we always like to stop into one of Bend's find breweries for a beer and something to eat.
Today, I wanted to share with you five of my favorite breweries in Bend, Oregon that you will want to check out next time you visit or if you are simply passing through.
10 Barrel Brewing Co
Since its inception in 2006, the local brewery has expanded to include pubs in Bend, Boise, Portland, Denver, and San Diego. 10 Barrel Brewing has two sites in Bend, both having indoor restaurants and abundant outside lighted sitting and gathering spaces with fire pits, with eight year-round brews on tap, two seasonals, and four small tank series.
Crux Fermentation Project
Crux Fermentation Project is located in a former transmission shop in Bend, Oregon, and inspired by its surroundings. This brewery is one-of-a-kind, designed for non-traditional brewing techniques like decoction mashing, open fermentation, and barrel aging, as well as using the unlimited possibilities that wild yeast strains and experimental hops provide.
Immersion Brewing
Immersion Brewing believes that people should always come first. Family-owned and run, it is essential to them that their team offers the perfect experience for you, regardless of your beer expertise or preferences. Try their high-quality craft beer, eat something from the scratch kitchen, hold an event in a unique space, or brew your own beer in one of their brew-it-yourself kettles.
Worthy Brewing
Worthy Brewing, which opened in 2012 on Bend's Eastside offers a weekly pub and brewery events, such as Locals Night every Wednesday and Charity Pint Nights. Worthy brewers collaborate with Indie Hops and Oregon State University to test new hops from their aroma hop breeding program, as well as new herbs, fruits, malts, and more. They carry both packaged and draft "Flagships," seasonals, and their "Heart & Soul Series," served only in their pub.
Sunriver Brewing Company
The Sunriver Brewing Company opened in 2012, serving wonderful meals and brewing its own beer. They pride themselves on creating craft beer that contains both lighter and more intense hoppy flavors. They were named Small Brewery Company and Small Brewery Company Brewer of the Year by the 2017 Great American Beer Festival, with four year-round, four seasonal, and seven specialty and limited release brews. Read more about them here. (Also, this is in Sunriver, just outside of Bend)
Final Thoughts
"Beer, if drank with moderation, softens the temper, cheers the spirit and promotes health." - Thomas Jefferson
These are only five of the twenty-two breweries currently open for business in Bend, Oregon. With all that beer being brewed, it's no wonder Bend, Oregon is the place to be. We love getting to try a new beer every time we visit and it is always worth our trip.
If you have been to one of these places, what is your favorite? If your favorite is not on the list, share in the comments where you like to go!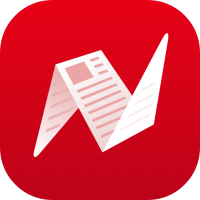 This is original content from NewsBreak's Creator Program. Join today to publish and share your own content.