Photo by Hector Farahani on Unsplash
Sure, there aren't a lot of places to eat in Sunriver, but this is hands down the best.
Every year my family comes out to Sunriver and we always come back to the Sunriver Brewing Company for lunch, growler fills, and the occasional pint after being at the SHARC. It has become a staple to our time for family gatherings.
Almost every summer we find ourselves laughing around the table, eating great food, and enjoying great beer. We have met a lot of fun people from all over the country in this spot too which makes it one of the best places in town.
I love how they care about the food, beer, people, and the area they live in:
The folks who work at Sunriver Brewing Company are about the best you can find anywhere on the planet. We care about what we do, the people in our community and we care about each other. Browse the growing list of organizations, events and programs we support and join us in helping ensure that Central Oregon remains a beautiful place to live and play. - Sunriver Brewing Co website.
Since Independence Day in 2012, Sunriver Brewing Company has been devoted to offering the finest quality craft goods and best in class service. We are proud members of our community and have a deep affection and respect for the mountains, forests, rivers, and lakes, as well as the people that make it all possible.
The Details on Sunriver Brewing Company
So, before you stop in, let's go over some of the details about this great place so that way you know what you are getting into and can have a great dining and drinking experience. After all, its always to nice to have an idea before going somewhere new.
Location
Sunriver Brewing Company is located in the Village at Sunriver right next to the General Store. It is placed conveniently in the center of some of the stores and other eateries so you won't miss it.
Hours of Operation
They are now seating limited indoor dining and have a heated outdoor space as well. They are open Sunday to Thursday from 11:00 am to 8:00 pm. And Friday to Saturday from 11:00 am to 9:00 pm. They also have pick-up and to-go orders which you can also get your beverages too!
Menu
Their menu is primarily a traditional American fare. However, they do have a few fun specialty items that are outside of this traditional American menu. You can check out their menu here. While they have a great menu and kid's menu, we typically stick with burgers and salads.
Beer
Sunriver Brewing Company produces some of the best craft beer on the market. Our brewers' commitment to craft and experimenting with ingredients results in consistently high-quality craft beer that you can enjoy all year.
Final Thoughts
They combine a delectable twist on excellent pub food and award-winning craft beer with family-friendly service to create the finest restaurant experience in Sunriver, according to everyone:
Once we got in, the food was delicious!  We ordered the nachos to share and they were so tasty!  They had a grilled jalapeño and this cilantro sauce on top that was so good!  My husband got the fish n chips and they were cooked perfectly!  My sister got the Mac n cheese with bacon. It was a huge portion and so rich!  I got the blackened cod tacos and again so flavorful and delicious!  If you can stand the wait, it is worth it! - Tiffany from Los Angeles
Real good!! I wasn't 100% sold in the room that we ate in but food was good and the strawberry kiwi cider was delicious. - Kari from Reno, Nevada
As you can see, people love it just as much as we do. I would highly encourage you to stop in at the Sunriver Brewing Company on your next visit to Sunriver, Oregon!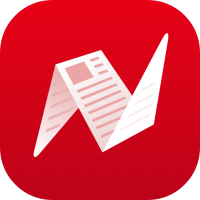 This is original content from NewsBreak's Creator Program. Join today to publish and share your own content.