Photo by makenzie cooper on Unsplash
If there is one place I love to visit it is Sunriver, Oregon.
There is something about the smell of the pine trees, the coolness of the mornings, and the quietness of the surroundings that bring me a significant amount of peace. Sure, during the summertime it is busy, but it is still one of the best places to vacation in Oregon.
I do realize it isn't always a cheap place to vacation though.
Since it is a resort town, almost every condo, home, or otherwise has a pretty high rental rate. However, it has been worth it every time we go. We love the attractions and a lot of the time, there are passes for these attractions built into your rental.
This year, my family and I are going with some extended family and I know there will be a few things that we will do for sure. So, today, I thought I would share with you some of our favorite attractions that you and your family could enjoy too!
5 Places to Enjoy in Sunriver
These are in no particular order, but they are all part of our regular visits to this beautiful resort town. Some of them may not be as interesting to you as they are for us, but they are the handful that most people enjoy too.
No.1 - SHARC
The Sunriver Owners Association owns and operates the Sunriver Homeowners Aquatic and Recreation Center (SHARC), which is open to both Sunriver property owners and the general public.
The majority of the facility is open to the public, including the indoor and outdoor recreation pools; the outdoor adult hot tub, lazy river, two water slides, tot pool, and sand play area; the cafe, picnic area, playground, basketball court, bocce ball court, tubing hill, and disc golf; and the cafe, picnic area, playground, basketball court, bocce ball court, tubing hill, and disc golf.
Small and big corporate meetings, weddings and receptions, family reunions, social group and club events, classes, concerts, and more may all be held at the venue, which also has meeting/event space and an outdoor amphitheater available for hire.
No.2 - Oregon Observatory at Sunriver
There isn't a better place to be! The high height, complete darkness, and crystal pure air make it ideal for stargazing. You won't have to wait in line for more than one telescope.
The Oregon Observatory is the country's biggest astronomical viewing facility. Take a look at distant galaxies. Recognize Saturn's rings as well as Jupiter's moons. A meteor shower may be seen. View globular clusters, nebulae, and binary stars in deep space.
No.3 - Sunriver Marina
On a raft, canoe, kayak, or SUP board, paddle and float a leisurely six miles along the beautiful and wildlife-filled Deschutes River. Life jackets, paddles, and a shuttle ride back to the marina are included in all rentals. Canoes, kayaks, and SUP take around 2 hours to float, while rafts take 3 to 3.5 hours. Do you have a canine companion? On the boats and shuttles, dogs are welcome.
Canoe, kayak, and SUP rentals are available from 9:30 a.m. to 4:00 p.m. Raft rentals can be launched at any time between 9:30 a.m. and 1:30 p.m. To catch the last shuttle of the day, all rentals must be at the take-out by 5:30 p.m.
No.4 - The Village
For some additional excitement, visit the Village at Sunriver! At the Village at Sunriver, Alpine Entertainment offers year-round family activities and events. Ice skating, the Alpine Express Train, bumper cars, mini-golf, a bounce house, and more are all available.
Also, here are a few of my favorite places to eat at:
Twisted River Tavern
The Backyard Bar & Cafe
Sunriver Brewery
No.5 - Golf
Four award-winning golf courses can be found in Sunriver. Sunriver Resort has 63 holes of some of the greatest golf in the Western United States. Our courses, which are graced with meticulously conserved wetlands, evergreen woods, and meadows, provide a challenging experience for golfers of all skill levels.
Here is a list of the golf courses:
Crosswater
Meadows
Woodlands
The Links at Caldera
Final Thoughts
Sunriver has so much more than these five attractions, however, these are the ones that we either do a lot of the time, or our family enjoys most. I would highly suggest that you consider staying a week in Sunriver this summer or next because you will enjoy it no matter what!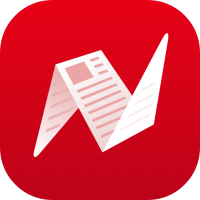 This is original content from NewsBreak's Creator Program. Join today to publish and share your own content.