When you're craving Mexican food, nothing else will do. And if you're like me, that happens several times a week. So here are some of my favorite Mexican restaurants right here in town.
La Plaza de Mexico
At La Plaza De Mexico you'll find delicious food that is high quality. Some of my favorites include the signature Plaza burrito which is fantastic! It's a flour tortilla filled with your favorite meat, and then it's served with rice and beans, La Plaza de Mexico's burrito sauce, cheese, lettuce, onions, tomato, sour cream and guacamole. I'm hungry just typing that out. Another favorite is the Carnitas de pollo which includes sauteed strips of chicken breast with bell peppers, tomatoes, and onions. served with guacamole. served with rice, beans and warm tortillas.
Without a doubt the best Mexican food I have ever eaten. Everything is excellent, from nachos to tortilla soup to tacos and enchiladas, to carne asada
. I love this place! The servers are attentive and quick to respond, and I can't wait to eat here again. I hope my favorite restaurant can open again soon after corona virus is controlled. I miss their food! Barbara L
Tecate Grill
One of my favorite things about Tecate Grill is that you can order breakfast at any time of the day. On that note, I love their huevos rancheros. If you're not familiar with this dish, it is comprised of eggs over easy topped with salsa and jack cheese over a corn tortilla. It also comes with Mexican rice, refried beans, and tortillas. It's fantastic. And yes, you might want to consider a nice nap after eating a big meal at Tecate Grill too.
We were surprised by family that wanted to take us to an authentic Mexican restaurant. It was very nice, but not what we would call 'authentic'. The food was served fairly fast. We were there for lunch. Very clean, pleasant inside. My husband always wants 'chili rellenos' made the old fashioned way. Like his grandmother used to make when
he was growing up. Seldom does he find them that way, and this was no different. They were good. I had enchiladas and our daughter had tacos. Served with beans and rice. Everything was good. We would eat there again. Mike
Azteca
Azteca Mexican has been open for almost half a centry (45 years)! Whenever a business has been open that long, you know they must be doing something right. My favorite here is the Nachos Azteca which includes corn tortilla chips topped with beans, jalapeños and melted cheddar cheese. Garnished with tomatoes, green onions, sour cream and guacamole. You can add your favorite meat for a small additional fee. Everytime I get this dish, I have leftovers. And the amazing flavors and spices make the leftovers amazing. Azteca has many other dishes available such as fajitas, burritos, tacos and much, much more. Click here for more details.
Azteca's staff brings nachos and salsa to your table before you can even think, and from then on you're just eating. And eating. The servings are enormous. The veggies are fresh, the salsa and guacamole are delicious, and the price is right. Our table had the fajitas, burrito, taco salad and enchaladas. Everyone was satisfied! Christopher K.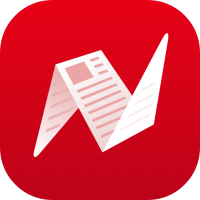 Have you ever enjoyed a meal at any of these great Mexican restaurants?