There are always a lot of different restaurants that make pizza. But very few restaurants have a true passion for pizza. I can safely say that Versalia Pizza is one of those restaurants. For starters, Versalia Pizza makes their pizza with a delicious ultra-thin artisan crust. Each batch of dough is prepared the restaurant on a daily basis. Versalia uses only the freshest and highest quality natural ingredients and buys direct from local farms whenever possible.  All of these things combine to create one of the most delicious pizzas you'll ever have.
All pizzas come with our own three-cheese blend of Romano, Parmesan and Mozzarella cheeses.) For a real treat, try the Pepe Sal which is comprised of Italian sausage, pepperoni, fresh mushrooms & provolone on a crushed red pepper infused savory red sauce with our three cheese blend. There are other alternatives for individuals that would like a vegetarian pizza too. The Green Blossom is one example of a vegetarian pizza that includes Roma tomatoes, fresh mozzarella and red onion on our house-made pesto with our three cheese blend.
the last time I ate here, I ordered the spicy portobello pizza. Wood fired crust was great. Perfect mild level of spice you'd expect and the sauteed onions were great. This pizza includes sautéed portobello mushrooms, caramelized onions, chèvre cheese on a crushed red pepper infused savory red sauce with the three cheese blend. It is so, so good.
There are some appetizers available too at Versalia. Some of these include breadsticks, flatbread, antipasto, and more. You can't go wrong with any choice you make. In addition, the house salad, classic Caesar, Mediteranean and Gargonzola apple salad are all tasty and fresh.
For dessert you can enjoy a decadent Tiramisu which is made with lady fingers soaked with espresso, layered with a sweet mascarpone whip, Grand Marnier & cocoa powder. You can also enjoy someTillamook Vanilla Ice Cream or even make it a root beer float with Barq's root beer.
Quite simply this is one of the best restaurants in town in addition to being one of the best places to get pizza in town. Everytime I stop by the food is good. The service is good. It is rare to find a restaurant that is this consistent. But don't take it just from me. Here's another recent review for Versalia Pizza.
My wife and I were seated quickly on a recent visit and even though they were slammed, our server did a great job. First time dining here for us so we followed her recommendations and are glad we did. The four cheese breadsticks (with Beecher's cheese) appetizer was delicious and the slices of pie we ordered were too. They were good-size, 1/4 of a whole pizza, and went down well with a house caesar salad. Pared our food with several good beers on tap and it made for a perfect date night on the river. Landon
Have you ever had Versalia Pizza in Spokane? If so, how did you like it?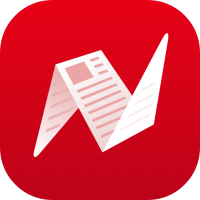 This is original content from NewsBreak's Creator Program. Join today to publish and share your own content.