Photo by Randy Fath on Unsplash
A couple of weeks ago our air conditioning went out in our home. Unfortunately, that was right when we hit the high 90s. While we were able to tough it out most of the day, we finally had to figure out dinner.
It was too hot to cook, we didn't have any cold food to make dinner with, and so we decided going out to eat would be a good option. In the end, we stopped at the first place we came across, Rancho Viejo.
A Breath of Fresh Air
When we stepped inside the wonderfully air-conditioned establishment there was something that felt like home. After being seated, we ordered, and everything was a wonderful breath of fresh air.
First of all, it was 100% familiar. It reminded me of places we have been in the past. When we stepped through the doors and started talking with the staff it was nice to have a break from the hot air and know that we were going to enjoy a great dinner.
Second, it was so family-friendly. It is always nice to find a place to eat that is family-friendly. Especially, with my family of five. After we were seated, we got kids' cups, and everyone was talking with my family which was great.
Third, the food was great. I was so happy to get our food. It was nice to eat something that was familiar and delicious. After a long hot day and not sure what we were going to eat, I was thankful for another familiar reality.
The Details on Rancho Viejo
After our great meal that was familiar, friendly, and delicious I knew that I wanted others to enjoy this great place to eat. So, here on some of the details on Rancho Viejo on the Hill.
Location
Rancho Viejo is located on 57th just down the street from Albertson's. The parking lot is always full, though it is probably due to the hot yoga place next door. Nevertheless, it is easy to get to and worth finding.
Hours
Their hours of operation are Sunday through Thursday from 11:00 AM to 9:00 PM and Friday through Saturday from 11:00 AM to 10:00 PM. These hours are perfect for lunch and dinner which makes it perfect to stop in and eat.
Menu
The menu is a pretty traditional menu. I found that everything we had from the kids' food to our food was excellent. If three different items on the menu were darn good, I think the rest of the menu will be well worth it.
Final Thoughts
This place is well worth your time and money. It has a great family atmosphere. The food tastes great. And the location makes it perfect to stop in after work or on a hot day without air conditioning.
If there was ever a place to go for dinner with the family, this is it.
It was a very positive experience and I think it will be a great experience for anyone who is looking for a great place to eat and a breath of fresh air. I would highly encourage you to stop in and eat.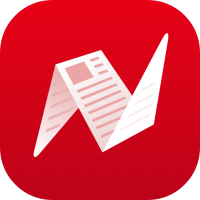 This is original content from NewsBreak's Creator Program. Join today to publish and share your own content.