Photo by Andraz Lazic on Unsplash
My wife and I went on our first date night since our latest child was born. I took off work a little early and we headed over to Coeur D'Alene from Spokane for an afternoon out.
We walked along Sherman Avenue, looked at a few shops, and finally decided to eat out. There are quite a few great places to eat in Coeur D'Alene, and sometimes they can be quite pricey. But, it was nice to be out by ourselves.
On this particular day, my wife was craving some Japanese food. Since moving from Portland, Oregon it is hard to find really great food from other cultures. Especially in Spokane.
So, we have been searching high and low across Spokane and Coeur D'Alene and we may have found one of our new favorite places. Tucked away on Sherman Avenue is a wonderful place called Shiki Sushi Bar and Japanese Grill.
This may have been one of the best stops yet.
What Makes Shiki Sushi Bar and Japanese Grill Great?
First off, it is hard to find great sushi in our area that won't break the bank or be absolutely terrible. The moment I saw the menu, I wasn't sure about how good the sushi would be.
Yet, we watched as sushi rolls came out to other tables and my worries subsided. So, I ordered a couple of rolls (cut up, they come out to eight pieces a roll by the way).
My wife ordered the Taki Soba. It was probably one of the best dishes we have had in a long time. The noodles were excellent, the chicken and vegetables were cooked just right. It was amazing.
The food at Shiki is hands down amazing.
This is what makes these little places so great. But, there was even more to it. We enjoyed the atmosphere and the service as well. It was a complete package when it comes to eating out.
The Details On Shiki Sushi Bar and Japanese Grill
Now, I wanted to share a few details about this place because you may miss it if you are driving down Sherman Avenue. Less likely if you are walking by, but the front of the restaurant is a little unassuming. So, I wanted to give you the main three things.
Location
They are located on Sherman Avenue just west of 3rd street on the north side of the street. This is nice and close to the resort and it is an easy walk along Sherman Avenue.
Hours
Their hours of operation are 10:00 AM to 8:00 PM daily. This way if you are staying at the resort or simply downtown looking for a place to eat, you can get lunch or dinner.
Menu
They have a wide range of foods on the menu. Not just sushi or traditional Japanese fair. They have other foods such as Pad Thai, Raman, and more. This is nice if you don't want Sushi or a bento box.
Final Thoughts
After eating out there, we were talking with some friends from California. They have lived in Coeur D'Alene for about 20 years now and when I shared that we stopped in at Shiki, they told us that this is their go-to spot too.
They said that the food rivals a lot of places they used to go to in Los Angeles and they try to stop in at least twice a month.
I think this is a great sign of folks who have lived in bigger cities and had a lot of similar foods are all saying good things about this place. But, the best way to be convinced about Shiki is to stop in and eat.
I am convinced you will want to go back again too.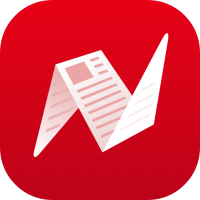 This is original content from NewsBreak's Creator Program. Join today to publish and share your own content.