When I pulled up in this car wash in La Palma on the way through Orange County, my first thought was, "What is a taco stand doing in a gas station?"
We would have never stumbled upon this place had we not been on a road trip.
We were in the mood for some tacos that night, and somehow we drove through this car wash/gas station complex on the other side of town
The tacos were good value and delicious, so we went back on our way home from our trip. The second time we went, there was just as great as the first time.
We went again on our way home and got another round of tacos for dinner, which we ate right outside the doors while waiting for our car to be washed.
I'd expected my first taco experience in Orange County to be in the lovely outdoors or something.
Instead, it was in a completely unassuming and in no way particularly high-end gas station parking lot.
Highlights from the Menu
We both had a potato taco and a jackfruit taco, while we also had a cauliflower taco, and I had moreish salty chips with deliciously spicy salsa. The green sauce is layered with flavors, while the red sauce is scorching and suits your chili-head friends.
The crunchy-creamy-crunchy textures of the chickpea elote taco are not a sensation to be missed, so I advise you to arrive when you are hungry.
This is a really inconspicuous place with a charming guy in the window, and it currently constitutes my whole knowledge of La Palma.
If the quality of tacos is this high at a gas station, all I can say is La Palma is a wonderful place to be.

Time for a taco? Pull into this Orange County gas station
Does a taco stand in a car wash gas station sound good to you? All I can say is sometimes the most random places serve the most delicious tacos.
Str8Up Tacos place took me by surprise as it was not your ordinary taco joint.
Still, this cute little gas station with Str8 Up Tacos on the road through Orange County to Los Angeles serves up some delicious tacos.
This is a great little hole in the wall/stand located inside a gas station/car wash; Str8 Up Tacos rents the space and is not associated with the gas station/car wash.
Friendly service and great tacos, too.
Where to find Str8 Up Tacos in Orange County
Order online and pick up available. Closed Monday and Sunday. Limited seating outside, so you eat in your car, or outside where people wait for their car to get serviced.
You'll find them on the side of the Mobil Gas station and car wash. There are rumors they will be moving to Lakewood soon, so always check details beforehand.
Str8Up Tacos
8471 Walker Street La Palma, 90623,
Orange County, California (562) 455-5436
Str8uptacosinc.com
What's your favorite gas station snack? Have you tried these tacos? We'd love to hear your feedback in the comments section below.
P.S: Want more posts from Los Angeles at your fingertips? Get the Newsbreak app today. Follow me by clicking the button below: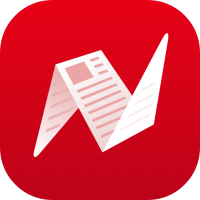 You Might Also Like…
The Famous 5 Pound Burrito Challenge at El Tepeyac in East Los Angeles