The problem is, with Los Angeles being the melting pot that it is, our city has a mind-boggling array of dumplings to choose from.
Just walk down some streets here, and you'll see that the choices are practically endless; which one do you try? How can you choose just one?
Luckily for all LA dumpling lovers, we've assembled this handy rundown to help guide you on your dumpling journey around town.
If you're looking for the best dumpling spots in Los Angeles, this beginner's list has got it covered. You can find your favorite kind of dumplings: whether it's the classic Xiao Long Bao, or something more creative like pork and cabbage dumplings, or even vegan or sweet potato style. So no matter what your dumpling pleasure is, there's bound to be a dumpling that will make you smile.
The following list is by no means exhaustive. There are so many delicious dumpling options in Los Angeles it would be impossible to include them all, and new restaurants seem to open every day. These are some of our recent favorites, which we hope you will enjoy.
A tasty new adventure is just a short distance away. Check out our list of the best places to get dumplings in LA.
Where to find the best dumplings in Los Angeles
Dumplings are an important part of most Chinese meals and find their way onto many Japanese and Korean restaurants. Los Angeles has a huge population of Asian immigrants, which means that this city will have some great dumplings! So what makes for the perfect dumpling? The ingredients need to be fresh (and freshly cooked), the filling needs to be well seasoned, and the wrapper needs to be thin and delicate.
#1 Dumpling Monster
7318 Santa Monica Blvd Ste 60 West Hollywood, CA 90046
The food is delicious and well priced. I've had Xiao Long Bao, popcorn chicken, and pan-fried pork dumplings. Recommend it to everyone in the Hollywood region looking for a Taiwanese food fix. There's never been something we don't like, and service is fast. Also excellent home delivery.
#2 Pao Jao Dumpling House
928 S Western Ave Fl 1, Ste 137 Los Angeles, CA 90006
Every time we go for Korean, we order the shrimp dumplings. These are the best you can have, and order them regularly. The kimchi dumplings are also a favorite too. Warning: very spicy, but if you love spicy dumplings, you can't beat these. You'll find Pao Jao in the Koreatown Plaza.
#3 The quiet dumpling
4850 Fountain Ave Los Angeles, CA 90029
A pop-up restaurant on the weekends that does delivery and take-out. Basically, try everything - it is that good. They have perfected Asian cuisine to such an extent that you wonder why you eat anything else. They even make broccoli, and beef dumplings taste good, and I am not even a fan of broccoli. They are moving on Tuesday 20 April; check their Instagram for more details of their next place and follow them there.
Have you eaten the best dumplings in Los Angeles?
Is there anything more delicious than a plate of piping hot dumplings? Whether you prefer pork, chicken, fish, or vegetables, Los Angeles has a dumpling for you.
Los Angeles has endless opportunities for exploring different cultures as well as food. We love experiencing the authentic flavors of all of the diverse people here, and when it comes to taste, a great dumpling can't be beat. We've put together a list of the best places in town for dumplings – both your classic pork dumplings and some Chinese-inspired delights that will leave you wanting more. It's by no means comprehensive, but we often find that making a small list like this read to be much more fun than trying to limit yourself to just one option.
Have you eaten the best dumpling in Los Angeles, and it is not listed here - drop us a comment below.
P.S: Want more posts from Los Angeles at your fingertips? Get the Newsbreak app today. Follow me by clicking the button below: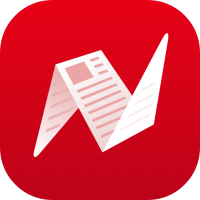 Photo by Timo Andrews on unsplash.com