What to do in San Francisco? What not to miss? Here is a list of things you should not miss if you are planning a trip to San Francisco. This post will be useful for all visitors and residents of this amazing city, but will especially help those who plan to spend only one day in San Francisco.
San Francisco is a hub of culture, history, and adventure. It has something for everyone - from thrill-seekers to people who just want to enjoy the views. From experiencing some of the world's best food to sampling wine at one of the city's many vineyards, there are so many things you can do in San Francisco that will keep you coming back for more.
San Francisco, the self-proclaimed City by the Bay and one of the most iconic destinations in America, is known for its hills and the Pacific Ocean. And as a bonus, it's just about an hour away from wine country!
It's been a strange year, this year but we are looking forward to opening up in the summer. As for restaurants, so many are closed in the winter and others will only take reservations but (fingers crossed) they will be open again in summer. That said, there are still some good ones that will deliver to your hotel or house (not to mention being open).
Right now, one of the most popular day trips is an excursion to the Yosemite National Park. Situated in Mariposa County, Yosemite is a magnificent park in all four seasons with over 1000 species of plants. Try things like experiencing stunning vistas, granite landmarks, breath-taking waterfalls, and historic sites while hiking or staying in Yosemite and Mariposa County. Please check the Yosemite website for the latest opening and rules for camping.
Whether you want to explore the redwoods or catch a cable car at Union Square, San Francisco has something for everyone. We have curated 10 must-do activities in San Francisco that are sure to be on your list of things
Here are 10 must-do activities in San Francisco:
1) Go on a hot air balloon ride with Bay Area
2) Chart a sunrise cruise and witness the sunrise next to the Golden Gate bridge
3) Spend time at Union Square
4) Take a stroll through the beautiful and peaceful Golden Gate Park
5) Experience traditional American eateries in one of the city's historic Chinatowns
6) Shop for fresh produce, flowers, seafood, and more at Fisherman's Wharf
7) Visit Alcatraz Island
8) Explore some of San Francisco's landmarks - like Coit Tower or City Hall
9) Taste world-class burritos
10) Catch a baseball game at AT&T Park.
Conclusion
San Francisco is opening up again. Whether you are local or a tourist, we will all be happy to see the city come back to life. Restaurants will start offering small indoor dining from Wednesday, and theaters, gyms and museums can be reopened at limited availability.
An upbeat Mayor London Breed told The Guardian (3.4.21) from Pier 39, an area popular with tourists in picturesque Fisherman's Wharf:
"This is the beginning of a great time in San Francisco, you save money not buying those plane tickets to go other places. You can enjoy your city, right here right now,"
Right now with the revised restrictions, San Francisco is now opening up small venues including indoor dining rooms and movie theaters to reopen at 25% capacity or 100 people, bars and restaurants to 30 percent capacity, and gyms and yoga studios to 10 percent capacity. Museums, zoos, and aquariums may be opened indoors at 25% size. On the coast, San Luis Obispo County, as well as Lassen, Modoc, and El Dorado counties, are relaxing restrictions.
San Francisco is a fantastic place to visit that can offer you a great time. If you are planning to visit the city and you haven't booked a hotel yet, there are plenty of options. There are many options from motels to five-star hotels for you to choose from online or travel websites. Of course, please check covid restrictions on the day.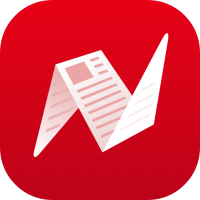 Photo by Joonyeop Baek on Unsplash
© 2021 J.R. Flaherty
Thank you for reading. You can download the Newsbreak App here and Follow Me