As the Lunar New Year on February 12 approaches, the usual 16-day celebrations in New York Chinatown are abandoned for online celebrations.
Send Chinatown Love New York City is hosting a digital neighborhood crawl to help support businesses in Chinatown. While the Chinese Institute is hosting a Chinese New Year family festival. While Chinese restaurants in Manhattan, Brooklyn & Queens are participating in raffle prizes in February.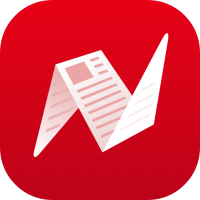 Lunar New Year is the most crucial time of the year for many Asian businesses across New York City. Unfortunately, it's been a tough year for all of us because of the pandemic. Businesses in Chinatown owned by Asian families have also sadly suffered from xenophobia and racism over the past year.
What is usually a happy and joyous time of year for New Yorkers, this year, nearly one-third of 7,000 businesses have shuttered. Most restaurants are small family businesses lacking an online web presence and have not received government support because they are cash run.
Send Chinatown Love New York City
NYC Chinatown. Photo by Khachik Simonian on Unsplash
For the entire month of February, grab a "Passport to Lunar New Year." Collect receipts from takeout/delivery at participating businesses or receipts from donations. For every three receipts, you receive a raffle ticket for prizes.
What can be better than a lovely Chinese meal for the Year of the Ox? Except, perhaps, dodging the crowds gathering around Chinese food outlets. At least, that's something you won't see won't have to experience this year. You can still have delicious food.
Visit these popular Chinese-owned businesses, pick up your receipt and go in the raffle draw for prizes.
Manhattan:
46 Mott
Kam Hing Coffee Shop
Yue Wong
Bodhi Kosher
3 Times
Kuih Cafe
47 Division
Dreamers Coffee
Lanzhou Ramen
Go Noodle Nine Moon
Wonton Noodle Garden
Queens
Boc Boc Chicken Delicious
Noodle House
Sik Gaek
4 Choice Lunch Box
NY Go Go
Chef Papa NY
Playdate
Hahm Ji Bach
Dynamite Seafood
FZ Noodles Inc
Brooklyn
Shunfa Bakery
Melonpanna
Wing Hing
Parlay
Prince Tea House
Made the Cut
Pho 60
Delicacy Passion Patisserie
What is the Chinese New Year (Lunar New Year)?
Did you know this is one of the two most important holidays for Chinese people? It is a time for people to reunite with their family members, pay respect to elders, enjoy festive meals, and express wishes for good fortune (and identify the Lucky food for each year based on the Chinese zodiac).
The Year of the Metal Ox
The Lunar New Year means a new year in Chinese horoscopes. This year it is the Year of the Ox. In particular, the Metal Ox.
The Ox is an essential animal in Chinese culture because of its role in agriculture. According to Chinese astrology on the Chinese New Year website:
Oxen are diligent, reliable, and smart but never seek praise. Recent years of the Ox include: 1925, 1937, 1949, 1961, 1973, 1985, 1997, 2009, and 2021.
If you were born in 1961, you are predicted to have a good year. The last time there was a metal Ox year. According to Chinese astrology:
(Metal) Oxen may be stable financially but they will struggle a bit in the early stages. Although their friends and family are not of much help, they are able to enjoy a comfortable retirement.
What are some lucky foods that symbolize prosperity, wealth, and luck for the upcoming year?
Everybody loves Chinese food, so to celebrate the Chinese new year and the 'Year of the Ox,' there are various tempting recipes, some traditional and others more exotic.
There are many traditions and superstitions for food during the Chinese New Year. The food needs to be lucky, healthy, and beautiful.
Foods like fish, fruit, and dumplings are also considered symbols of luck and prosperity. Eating these foods during Lunar New Year is thought to invite both into your life in the year to come.
The food chosen has special meaning and significance for the Chinese New Year. These foods are usually served at the beginning of a meal to signify wealth, health, happiness, luck, and prosperity in the following year.
Eleven lucky foods you may encounter during Chinese New Year celebrations:
Photo by Abhishek Sanwa Limbu on Unsplash
Rice cakes
Whole Fish
Whole Chicken
Dumplings
Sweet Rice Balls
Braised Shiitake Mushrooms
Tangerines
Longevity Noodles
Dried fruit
Red Jujubes
Spring Rolls
Of course, China is a vast country with a large diaspora. Every Lunar New Year celebration in China and around the world is unique. New Year is also celebrated by different nationalities living in China, including Hakka, Cantonese, and Fujian. You may not see the same foods on every family or restaurant table, but you will encounter several of these foods.
Eating lucky foods for New Year helps people feel better prepared for good luck from ancestors and deities when celebrating Lunar New Year.
Lucky food for Chinese Lunar New Year traditions is not just about what you eat - it's also about what you do. Chinese Lunar New Year doesn't just celebrate family and friends; Lunar New Year celebrations are also a time to attend festive banquets with loved ones, visit the elderly and make new friends. We've had our red outfits ready for weeks, and now it's time to think about the lucky food to consume during the festivities.
For most New Yorkers, the best choice for Lunar New Year is the Chinese dumpling. Dumplings are easy to make if you follow an instruction booklet or use online video instructions (just search YouTube). Although, it is much easier to pick up as a takeout from your favorite restaurant.
For Chinese people, Lunar New Year is a unique chance to improve yourself and become even luckier in the year to come.
How to say Happy New Year:
Photo by Jeyakumaran Mayooresan on Unsplash
恭喜发财 / 恭喜發財 (Gōngxǐ fācái)
'Happiness and prosperity!'
In Mandarin: /gong-sshee faa-tseye/
In Cantonese: Kunghei fatchoy /gong-hey faa-chwhy/
Happy Lunar New Year of the Metal Ox 2021!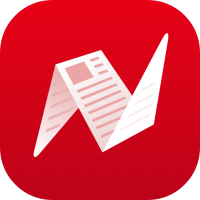 © 2021 J.R. Flaherty
Thank you for reading. You can download the Newsbreak App here and Follow Me.
Photo by Macau Photo Agency on Unsplash