While Earth Day May Get Most of the Focus, World Nature Conservation Day On July 28 is An Excellent Time for San Diegans to Give Back to the City.
If you've turned on the news lately it doesn't seem like the planet is in such great shape. In fact, San Diego might be one of the few regions that isn't currently experiencing some significant damage from either climate change or mismanagement of natural resources.
And natural resources are abundant in America's Finest City. From our pristine beaches to our mountain areas, our watershed, and urban open spaces, San Diego has a lot to offer residents and visitors alike.
That's why it's so important to take time out of your World Nature Conservation Day this July 28 and ensure that San Diego remains the jewel that it is for generations to come.
Here's a few ways you can give back without putting forth too much effort. We are San Diegans after all... let's not go crazy.
Conduct a Home Energy Audit
You know this one has been on your to-do list for the past several summers, but it's one of those things we just never get around to. But everytime you hear a story about power lines ignighting a new record level wildfire, we all think, okay, this is the year I'm going to get serious about reducing my power usage.
And lucky for SDG&E customers, the Sempra power monopoly has actually been doing a pretty good job of making our lives easier on the energy audit front.
Considering the view count was a 197 at the time of publication, it does strike this writer as something we need to do a little more of.
Due to the recent heatwave, SDG&E is asking all customers to shift to off peak usage. They also estimate that the average customer can save hundreds of dollars by completing tasks associated with their home energy checkup.
It's just a lucrative part of our civic duty San Diego!
Join Ohm Connect's Ohm Hour Challenge
Now that the entire state of California has been upgraded to digital electrical meters customers have a granular level look at how they are consuming energy. SDG&E customers were just met with a new user experience that breaks energy use down in 15 minute increments.
Ohm Connect uses this data to set up goals for conserving during certain periods of the day when grid usage is high and using power without a care in the world can be detrimental to the company's ability to avoid the rolling brownouts we've become associated with.
By connecting your meter to Ohm Connect, customers are incentivized with cash and prizes to conserve when the grid can avoid producing excess or more expensive electricity. The utility companies get a better handle on demand and consumers get paid to use less. It's a win-win for all of us, especially San Diego's natural, fire prone, ecosystem, and air quality.
While the pay outs may not break the bank, Ohm Connect estimates customers who participate might see direct winnings in the $100-$300 range, it does instill that conservation habit. The money you save on your bill related to the Ohm Hour Challenge can be much higher.
Start a Friends of Open Space Group
San Diego is well known for its open space canyons that cut through the various neighborhoods. They allow us to get outside and feel miles away when we're right in the middle of downtown. What is not as well known is how these canyons are maintained.
With shrinking City budgets, you guessed it, the majority of the work is done by volunteers. The good folks at I Love a Clean San Diego get a lot of attention for their beach clean ups, and rightly so, but the canyons receive a lot of damage as well.
The adopt-a-beach program has been closed due to COVID-19 restrictions, so as the programs reopen to the public, it's going to be more important than ever to get off the couch this year and make a difference in your community.
Conclusion
There you have it. Another stellar opportunity to help the community that we call home. San Diego is well worth conserving for generations to come, and while these ideas are simple, they will put a few dollars in your pocket as well.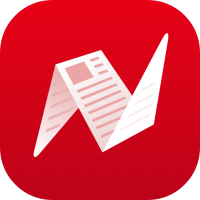 This is original content from NewsBreak's Creator Program. Join today to publish and share your own content.