Blueprint San Diego is a Slate of Central Progressive Planning Initiatives Designed to Conquor Some of San Diego's Biggest Challenges.
The City of San Diego is at a crossroads.
After decades of poor management and shifting political winds, San Diego sits at the apex of its affordable housing nightmare. With an average home price of $825,000 and an average household income of $79,000 as of the last Census, the possibility of owning a home is simply out of reach for many, if not most, San Diegans.
Mayor Todd Gloria's bold announcement on Monday seeks to make a sizable dent in that problem.
Blueprint San Diego is divided into three main segments. Each arguably progressive for a City like San Diego which has historically been reliably red, but has been shifting blue over the past decade plus. Roughly the same amount of time the City has faced scandal, inaction, and an explosion in housing related issues.
Home Affordability
First and foremost Mayor Gloria announced his "Homes for All of Us" housing package.
San Diegans need to know that they have a realistic chance of putting a roof over their head without mortgaging literally everything else in their lives. Mayor Gloria seeks to make building affordable housing not only logistically easier for developers, but, more economically enticing across a swath of income levels.
This initiative isn't aimed merely at those at the poverty line. Homes for All of Us will establish a volunteer "Middle Income Working Group" that consists of members whose income is 80% — 120% of the median income.
This middle income demographic has traditionally been largely absent from the housing conversation. They either make too much to qualify for any kind of housing assistance, but nowhere near enough to meet the market rate comfortably. Increased agency within this housing demographic should do a lot to make this group survive the Gloria administration should the political winds shift.
Homes for All of Us also seeks to incentivize other types of housing, not only single family residential. Encouraging increased density through "Housing for Families" the Mayor is giving a strong head nod to healing the generational divide that has sat near the heart of housing inequity in San Diego.
Generation X, Millennials, and certainly Gen Z have felt the boomers pulled the property ladder up behind them.
Two other housing drives, live/work style buildings that encourage telecommuting, and attractive transit adjacent housing is designed to help meet San Diego's climate commitments as well.
Aligned Climate Action Plan Goals
These housing announcements dovetail with the City of San Diego's Climate Action Plan, adopted in 2015. These housing policy changes look forward to the City's 2020 climate plan update.
Upgrades to the City's network of public transit have been paramount to San Diego reaching emissions reductions as required by California.
These upgrades have included dedicated bus and bike lanes, as well as a shake up in bus routes. San Diego's light rail system has also seen improvements in schedules, as well as stored value MTS cards which allow riders to more easily pay their fare. Stored value, for instance, has been a feature of other major metropolitan transit systems for years.
All of these improvements are aimed at getting more users to actually use San Diego's notoriously poor public transit system. While these improvements have brought San Diego MTS into closer parity with other major cities, geographic realities have remained a challenge.
San Diegans simply do not live where transit has historically been. With Mayor Gloria's updated housing plans, San Diego seeks to bring riders to where the infrastructure is.
San Diego will now allow underused commercial land to be zoned for mixed use residential housing.
Simplifying Community Plan Updates
With the third stated goal of Homes for All of Us, the City aims to remove some of the red tape that has long been a hindrance to building in San Diego, namely community plan updates. San Diego will streamline universal infrastructure such as sidewalks, bike lanes, and parks to eliminate some lengthy debate over specific pieces of infrastructure where there is large consensus.
For the City to move forward, there must be meaningful input, but there cannot be a tiny, fractional viewpoint that derails San Diego's progress.
By speeding these plans the City hopes to meet its shifting demographic needs, and more closely align City resources with the populations actual needs.
It's an ambitious, proactive set of plans for a new generation of San Diegans desperate to call America's Finest City home.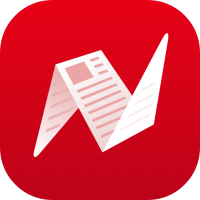 This is original content from NewsBreak's Creator Program. Join today to publish and share your own content.