After One of The Most Stressful Periods in American History, Take The Time to Celebrate International Self Care Day This Saturday.
Can you think of a more stressful 18-month period in your lifetime? If you can't, you're not alone.
According to the American Psychological Association, 85% of adults in the United States have consistently been reporting at least one emotion associated with long term stress in the past two weeks. That's even more stressful than 2020 was.
That's what makes it imperative that every San Diegan take the time to embrace and celebrate this week's International Self Care Day. Really, everyone should, but let's do it San Diego style. With California reopening and the Delta variant still a ways off, there are plenty of safely distanced, relaxing, recharging international self care day activities for San Diego to indulge in.
Outdoor Yoga in Balboa Park
When: Sunday at 11am
Olivia and Matthew from The OM Experience lead this Vinyasa Flow inspired one hour yoga class every Sunday in Balboa Park, but this weekend is as good as any to kick start your wellness practice.
The OM Experience is described as a nature loving, joyful community, and their Sunday class is welcoming of all levels. From Yogi masters to those of us who would likely show up in jeans.
Yoga is one of the best international self care day activities you can engage in as the benefits to both mind and body are well documented. Just a sampling of benefits a consistent yoga practice are:
Reduced Stress and Anxiety
Well Managed Depression
Decreased Back Pain and General Flexibility
Improved Blood Flow
Improved Brain Function
And you can achieve all of this in the San Diego sun. That's hard to beat. Look for the group to be meet on the North side of the Laurel Street Bridge on 6th Ave.
Day-Cation Pass at Lafyette Swim Club and Bungalows
When: Monday - Thursday 7:00AM - 7:00PM
While International Self Care Day is technically Saturday, let your freak flag fly and celebrate on a day of your choosing. Preferably a Monday through Thursday if you'd like to take advantage of the Day-Cation Pass benefits at the Swim Club at the Lafayette Hotel on El Cajon Blvd.
In contrast to the tranquil vibes of morning yoga, the swim club is for those who like their self care with a bottomless mimosa in hand. It's essentially an all day pool party and has become a staple among the North Park scene looking to balance last night's dive bar activities.
The Olympic sized swimming pool was designed by gold medal winner Johnny Weismuller in 1946 and has been delighting guests ever since. It served as the filming location for Maverick and Ice Man's graduation in 1986's Top Gun as well. So if you're looking to relive a bit of nostalgia before this year's new Top Gun movie is released, you can take it all in here.
For those looking for an intellectual break from the floating cocktails, there is also a giant chess board to challenge friends and strangers alike.
A Day-Cation pass mid-week will run you $10 and can be purchased in the hotel lobby.
A Leisurely Urban Day Hike
When: Any Morning You Like
San Diego is well known for its urban open spaces. Aside from the sprawling Balboa Park, one of the largest municipal parks in the country, there are countless open space canyons and historic architecture to explore in the heart of San Diego.
One of the most famous hikes is the Seven Bridges Hike that takes you along all seven of San Diego's historic bridges, each with its own charm and character. Of special note is the Spurce Street suspension bridge, which despite its legendary status, remains hidden from most San Diegans. It's one of those secrets you've heard of, but, given the foot traffic on any given day, may never have seen.
It was built to span Spruce Street Canyon in 1912 to connect the 4th and 5th Avenue trolley lines that connected uptown to downtown. Now it just sits, quietly, tucked in the residential neighborhood of Banker's Hill.
Do make sure if you decide to make the 5-mile hike, do so early this weekend. The weather will not be conducive to recharging those wellness batteries later in the day.
If you do miss the weather window, and that's okay, it happens. There are several other beach hikes that may be more crowded, but much cooler. Try out Sunset Cliffs, Black's Beach, or Torrey Pines (the Torrey Pine is unique to San Diego!) for leisure hikes that won't cause heat exhaustion.
Conclusion
If you just look at the weather and all the outdoor activities San Diegan's have available at their doorstep, it can be hard to imagine that we're as stressed as we've ever been. But between being locked away from family and friends, an uncertain job market, and how expensive to live in America's Finest City, we're making stress happen.
Take the time this weekend to take care of yourself... and each other. Use this International Self Care day as an excuse, sure, but there's no reason we can't carry the practice forward. As San Diego's favorite fictional adopted son might say, you stay classy.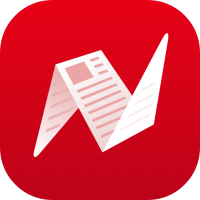 This is original content from NewsBreak's Creator Program. Join today to publish and share your own content.