With the Popularity of The Queen's Gambit, The Popularity of This Ancient Game Has Exploded in Recent Months
You saw the miniseries, right?
Of course you did. 62 million households streamed the series within the first month of its release. Those are record smashing numbers for any show. But a show about chess? The board game dating back to 6th Century India can't be that popular in San Diego?
Checkmate! You may not think of San Diego as a chess mecca, but within these city limits you will find a surprising number of places to play this ancient game. We have the largest tournament in the country, some schools that take chess seriously, and some of the most interesting independent chess clubs – where old fashioned values still apply.
San Diego Chess Club
Address: 2225 6th Ave, San Diego CA 92101
San Diego is known for sand, sun, and surf, but it's also home to one of the largest private chess clubs in the country. Like every facility in Balboa Park, the San Diego Chess Club had to close due to the COVID-19 outbreak and is planning to reopen at any time.
In the meantime, United States Chess Foundation Champion Kevin Yang is hosting online demonstrations on Chess.com every Friday from 5pm to 7pm local time. It has helped maintain the club's ferverent support for the centuries old game.
You'll need a free chess.com to join the demonstration. More details can be found on the San Diego Chess Club homepage.
The Lafayette Hotel, Swim Club & Bungalows
Address: 2223 El Cajon Boulevard, San Diego, CA 92104-1103
The Lafayette is something of a local summertime legend for residents of North Park and the surrounding neighborhoods. With a full bar and a public pool (with some local film connections) it's been operating for several years as the go-to for a summertime cool off.
What isn't always advertised, and is a well kept local secret is the life size chess set visitors and patrons can play. A 64 square battle royale in the perfect summertime setting this international chess day.
Day-Cation passes to the olympic sized pool start at only $10 mid week.
Downtown Chess At the San Diego Public Library
Address: 300 Park Blvd, San Diego CA 92101
One of the more challenging and frustrating aspects of learning to appreciate chess is finding someone to play with. It's a game that demands variety, and thanks to the organizers of Downtown Chess, you won't have any trouble finding someone willing to sit on the other side of the table.
On early Friday afternoons the lobby of the main San Diego Library is transformed into open tournament style games, where players of all levels are encouraged to join in.
A library card is not required to play and no one will mention your outstanding library dues.
Play is on a first come, first serve basis at the library starting at 1:30pm and running until 5:30pm.
Conclusion
With the closing and development of Horton Plaza last year, San Diego's giant chess afficiandos lost their biggest asset. No fewer than 3 full boards vanished when the mall was shuttered leaving fans left wondering where they could go to sacrifice a few pawns.
There's no reason you can't make your own board for your backyard. Capture that San Diego DIY spirit and get yourself some pavers.
Sure, cornhole is a game that conjurs up San Diego, but clearly, we have quite the chess pedigree. There's no reason not to add a giant chess board to your yard game rotation.
It doesn't matter much where you play this world chess appreciation day, just that you give it a go.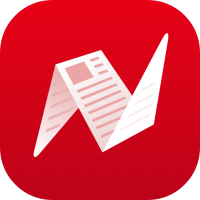 This is original content from NewsBreak's Creator Program. Join today to publish and share your own content.