San Diego Has Some Dark Horses and Award Winners in the Fried Chicken Category Worth Checking Out.
With dining restrictions lifted and summer in full.swing it's time we appreciate the marvel that is fried chicken. It makes sense that we do this every July 6th, national fried chicken day. A holiday designed to rival and soak up the revelry of your July 4 festivities.
San Diego may not be a famous soul food town, but with its large transplant community, there are several strong local entries for the best fried chicken in San Diego crown.
Ghost Fried Chicken
Address: 868 Fifth Ave San Diego CA 92101
Do you like spicy chicken? Then get ready for Ghost Fried Chicken.
It's the brainchild of chef Nick, who is a pioneer in the entire "ghost kitchen" concept. A ghost kitchen is essentially a stand alone entity operating out of someone else's establishment.
As head chef of Gaslamp Tavern, Nick slings sinfully spiced fried chicken alongside the other pub fare. But make no mistake, this creole inspired chicken has its own soul with Nick breathing life into it.
Check out the colorful backstory (dating back to 1931) before calling 619-239-3339 to hear the legend of ghost Fried Chicken and place yourself a holiday order.
The Crack Shack
Address: 2266 Kettner Blvd, San Diego 92101
This is chicken designed for cool salty breezes off the bay on a warm sunny day. Michael Rosen and his team make chicken the star of the plate.
With laid back sandwiches and entrées created with their legally addictive "crack spice," front and center, the Crack Shack has been building a following for the past few years.
The restaurant itself is a perfect blend of southern California indoor/outdoor living. Aside from a delicious sandwich, the full bar and Bocci court will keep you hanging around little Italy all afternoon.
In honor of being open again post COVID-19 they are offering free delivery all week to celebrate National Fried Chicken week.
StreetCar Merchants
Address: 4002 30th Street San Diego 92104
North Park is home to StreetCar Merchants and has been serving classic southern fare since 2013. By this late date they are a community staple located along North Park's new 30th street bike corridor.
Street Car Merchants features a robust southern menu that, in addition to the chicken and waffles they're locally famous for, they serve up every side imaginable.
Don't fill up on chicken though. Their dessert menu is not to be missed. Their pecan pie is indulgent, rich, and worth every nickel.
Check their daily specials on their website before calling and order direct to make the most impact this reopened summer.
Krispy Krunchy Chicken
Address: 1219 Market Street, 92101
Krispy Krunchy Chicken or "KKC" is the name of a fried chicken fast food restaurant chain started in 1989. It is located throughout parts of Lousiana, Texas, and Arizona. And most recently, San Diego!
KKC is known for its signature hot chicken seasoned with Cajun spices and hand tossed as well as hickory smoked BBQ. The creole inspired dishes are an excellent change of pace for chain restaurant fried chicken.
Cross Street Chicken and Beer
Address: 4403 COnvoy Street, San Diego 92111
Owing to a close relationship with the Navy, San Diego has a vibrant Korean community and Cross Street takes that to heart. Cross Street is billed as "Korean Fried Chicken meets Classic Southern Cooking," and lives up to that description.
If you've never experienced Korean fried foods, you're in for a treat. The acidity leaps forward on your palette and pairs well with the starch heavy southern cuisine.
In another age, these two inspirations would have never met up, but at Cross Street, these flavors dance.
In addition to fried chicken there are small traditional Korean plates and 20 rotating beers on tap. Don't miss out on trying one of the signature soju cocktails for an even more exotic flavor experience.
This is unlike any other fried chicken experience you'll have in San Diego this week.
Conclusion
San Diego is a melting pot of blending cultures and culinary influences. In honor of this, the most auspicious of National Fried Chicken days, let the Colonel put his feet up, loosen his bow tie, and celebrate along with the rest of us with some superb, local, fried chicken.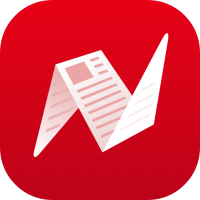 This is original content from NewsBreak's Creator Program. Join today to publish and share your own content.