The Removal of Hundreds of Parking Spaces in North Park And Elsewhere Has Local Residents Fighting Back
The City of San Diego has been moving toward a more pedestrian and bike friendly development plan over the past several years with the goal of reducing emissions, encouraging use of public transit, and reducing costs for new businesses.
This is all part of the City's General Plan, adopted to make a network of villages within the city more walkable and welcoming to foot traffic.
Recent Changes to Parking Policy
San Diego recently proposed eliminating the parking requirement for new business developments located within a half mile of a trolley or bus stop. This sweeping area would include most of North Park where some residents use after hours business parking to supplement a lack of neighborhood parking.
"We call it 'No Park,' not North Park," Freshly Faded owner Derrick Banks said. "Cause there's barely anywhere to park anymore."
Currently, businesses are required to provide one parking space for every 1,000 square feet of space. This proposal going before the full City Council next month would eliminate that requirement entirely.
Small service businesses benefited last year from the outdoor parklets they were allowed to install in those parking spaces. During the pandemic, these outdoor spaces kept many of these small businesses afloat.
With California reopening there is beginning to be some tension between small business' desire to retain their outdoor space (which they'll be able to do for at least another year thanks to the City Council granting an extension to the emergency ordinance allowing for their installation), and residents who are feeling the parking crunch acutely.
A similar parking proposal for multi family housing was passed by the City Council in 2019. And with the slew of multifamily housing currently being built, density, and parking availability is on everyone's mind.
Stressed Out Residents
"It's like they're doing this all at once. Where are we supposed to park at night?" Maria, 71, a resident on Oregon Street in North Park told me. "First it's the little park thing, then it's the bikes."
When asked if she enjoyed the outdoor spaces, "they're nice, but this is ridiculous."
Tensions are running high.
On the social media, residents have been posting notes left on cars parked too long, and in some documented cases, human waste.
Comments, presumably tounge-in-cheek, are being left alluding to the City's perceived Draconian stance on parking.
Clearly San Diego has no immediate plans to close University Avenue to vehicle traffic, but after a frustrating battle with City Hall on a number of these projects recently, residents feel like they're left without an outlet for this frustration.
"We've talked to our councilman. We've tried. It's gone nowhere," Maria says about her comments made to District 3 Councilman Stephen Whitburn.
Councilman Whitburn released a statement in general support of the 30th Street Bike Lane project.
He has acknowledged the concerns of current residents, but has also recognized the need for more housing, more housing density, and more affordable housing within his district. He has encouraged all parties to work together with mutual respect to solve the impasse.
Granny Flat Ordinance
The parking problem is closely intertwined with the housing density problem in San Diego. The push for additional housing is encroaching on the traditional single family residential neighborhood that San Diegans know. Some homeowners have https://www.nbcsandiego.com/news/local/granny-flat-eyesore-complaints-about-oversize-backyard-projects/2634052/called for a moritorium on allowing accessory dwelling units (ADU) to be built.
San Diego has a housing problem that is exacerbating a parking problem. How San Diego copes with its already adopted general plan from 2015 which calls for more walkable neighborhoods and it's housing affordability crisis will be a significant challenge for the Gloria administration.
For now, there isn't a clear solution for residents who wish to retain the status quo.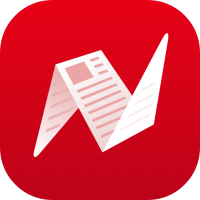 This is original content from NewsBreak's Creator Program. Join today to publish and share your own content.