After a Year of Tumult in San Diego and San Diego's Beer Industry the 30th Street Bike Corridor Offers New Energy
The City of San Diego has begun installation on the bike lanes that flank 30th Street in North Park just in time to try some of the new beer offerings the area has to offer.
There are now 9 breweries that have opened or will soon open along the 30th Street bike lanes and 2 tasting rooms. The east end of the city is becoming one of the fastest growing areas for craft beer in Southern California, so why not make use of the opportunity to go out and explore it? Here's an overview of the 4 new tasting rooms and breweries that have opened up along 30th street.
Pariah Brewing Company
Address: 3052 El Cajon Blvd Suite B San Diego CA 92104
Dreamed up by owner Brian Mitchell, Pariah Brewing was nearly a decade in the making. They're known doing things their own way as much as they are for their aggressively hopped IPAs.
Due to COVID-19 the outdoor space, along with most other breweries in San Diego, got a significant face lift. That makes Pariah the perfect outdoor spot to start your journey South.
Pretzels & Pints
Address: 3812 Ray Street, San Diego CA 92104
The California Tap Room calls North Park's Pretzels & Pints home. Just off the 30th street corridor in Ray Street's Arts District, it hosts a rotating tap list inspired by San Diego, New York, Philadelphia, and Munich.
Outdoor seating on a one way side street ensures that it has one of the best experiences in North Park. The ambiance is hard to beat. It feels like a proper Bavarian lunch when you sit down for beer, cheese, and pretzles.
A worthy stop number 2.
Original 40 Brewing
Address: 3117 University Ave, San Diego CA 92104
Original 40 has been around a while, but any swing through North Park deserves a pit stop at Steve and Patricia's Original 40 Brewing. As owners, they're something of a local institution at this point having run U31 and being local residents for more than a decade.
The brewery was named for the 40 acre parcel of land James Hartley bought in 1893 that would go on to form North Park.
Along with the requisite IPAs San Diego is famous for, Original 40 has some sours and other hard zesty drinks that should be refreshing on a warm San Diego day. The menu boasts a mango and black currant seltzer that's particularly delicious.
Golden Rhino Room
Address: 3010 Juniper Street, San Diego, CA 92104
Fall Brewing's brand spanking new tasting room, the Golden Rhino Room is now open in South Park every day at noon.
It's been a long time coming for this space. It's been advertised for well over a year and a half. Then COVID-19 struck and the entire world was turned upside down. It was unclear if the space was ever going to be completed, but a few months ago construction resumed in earnest.
They're still flying a bit under the radar having just opened, but dog friendly South Park is the perfect place to end your jaunt down North Park's new bike friendly corridor. Locals are excited about the new neighbors.
Conclusion
Business owners in the North Park area are extremely concerned that the parking replaced by bike lanes is going to be a net negative for their bottom lines. It's worth hopping on your bike to check out some of these new establishments for a safe libation during this #reopening period.
Remember, 30th street is home to San Diego's MTS #2 with plenty of bike racks for heading back North. There's a stop just outside your final destination at 30th and Juniper.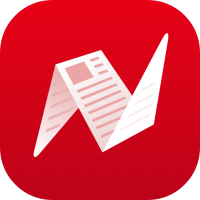 This is original content from NewsBreak's Creator Program. Join today to publish and share your own content.