An Already Dicey Parking Situation Exacerbated by San Diego's Installation of Bike Lanes Along 30th Street Thruway
Local business owner Pat Sexton is launching one last ditch public campaign on social media app, NextDoor, and try to stop bike lanes from being installed on 30th Street.
For several years, since 2019, residents and businesses in North Park have been intensely concerned over San Diego's plan to remove parking along 30th Street and replace it with bike lanes..
As of this week, construction has officially begun.
Ms. Sexton is hoping a renewed last minute comment campaign can convince Mayor Todd Gloria to reconsider the plans for 30th Street in much the same way he recently did with the redevelopment of the Sports Arena area.
The city of San Diego has been on the path of installing various bike lanes across the city. Some residents believe that the recent installation of a bike lane on 30th street in North Park impacts their businesses and will also cause accidents. The main contention is that creates an ambiguity for drivers when they're looking at which side to pass or park on the street. Residents believe removing car parking spaces from the street to make way for bike lanes will be detrimental to businesses on 30th Street.
Mayor Kevin Faulconer Approved the Plan in 2019
On the evening of February 27th, 2017 San Diego Mayor Kevin Faulconer and Councilmember Chris Ward convened a public meeting to discuss Caltrans' recently installed bike lanes on 30th street and their impact on local businesses. Public officials, including David Alvarez, Scott Sherman, and Lorie Zapf, also attended to hear the residents' concerns and provide whatever help they could.
The end result this process was the City adopting Councilmember Ward's Plan A, which is currently underway this week.
Plan A was heavily favored by groups like BikeSD who are proponents of safe cycling within the City of San Diego.
Local Political Swings Provide Hope
Mayor Todd Gloria has displayed a willingness to step into issues previously settled by his predecessor and change tack where he thinks it's necessary. The biggest obvious example would be his scrapping the proposed $1 billion redevelopment of the Sports Arena by Brookfield Housing and ASM Global.
Citing a possible violation of the State's Surplus Land Act, Mayor Gloria called the project as it stands a "flawed real estate deal" and vowed to begin a new bid process for the site's redevelopment.
It is the hope of Pat Sexton and her supporters at Save30thStreetParking.org that the Mayor will do something similar for the 30th Street project.
For his part, current District 3 Councilmember, Stephen Whitburn released an enigmatic statement on the subject that doesn't exactly clear the air.
The statement makes clear that he has heard the concerns of his constituents but doesn't promise to take any action one way or the other addressing those concerns. Though with construction on the way, and en encouragement for cyclists to patronize local 30th Street businesses, it does seem as though Mr. Whitburn would be content to wait out the clock until the construction is complete.
He is committed to more engagement with the community in the decision making process moving forward, but it doesn't appear as though he's willing to step into the middle of the issue now.
Where North Park Goes From Here
The 30th street corridor bike plan is part of a larger economic and demographic shift happening in District 3. Surely there will continue to be pitched battles between those who seek to preserve the charm and character of the community with those who seek align North Park with the changing marketplace.
For now, if you are a concerned resident there are few options left other than to grease up your chain and purchase a bike helmet.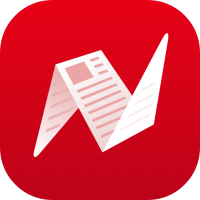 This is original content from NewsBreak's Creator Program. Join today to publish and share your own content.