Remmitances Using the Lightning Network Denominated in Bitcoin Is a Dream for Local Immigrants Sending Money Back Home
"It changes the game. It means my mother doesn't have to brave the crime, the cash, the gangs." Humberto, a local landscaper, who asked that I change his name because of immigration status, told me, "Everything."
For San Diego immigrants from Latin America, and El Salvador specifically, President Nayib Bukele's announcement that bitcoin would now be considered legal tender in the country was welcomed with open arms.
While Bitcoin has a notoriously volatile price against the dollar, it does have other use cases that have been embraced by certain communities.
One of those communities is those who are earning money in the United States and sending a portion of that money back to their home countries.
A process known as "remittance."
The Current Remittance Process
For the past several years, since arriving in San Diego by way of Mexico, Humberto has been sending roughly $700 a month home to El Salvador.
Due to his immigration status, the entire process is done in cash. He earns and is paid in cash, then wires a portion of his earnings via Western Union to El Salvador.
While the process works, it hasn't been ideal. It has meant his mother takes a bus ride from her home on the outskirts of San Miguel to a Western Union location in a small town called Moncogua.
It's not the most convenient location and the bus ride can take up to two hours in either direction. She chose this location primarily for safety, as carrying the remitted cash is a serious concern of a woman in her late 60s.
Then there are the fees involved. Humberto says he pays around $70 a month, or around 10% to send the money home.
He's excited about Bitcoin's possibilities.
How Bitcoin Changes Remittance for San Diego Immigrants
Strike CEO, Jack Maller, welcomed a video message from El Salvador 's President during the Bitcoin world conference in Miami last weekend.
Strike is a payment network built on top of and utilizing the bitcoin protocol. It allows users to send any amount of Bitcoin anywhere on the planet using just their phone.
There is no need for an intermediary, or a bank. It's nearly instantaneous and carries with minimal fees.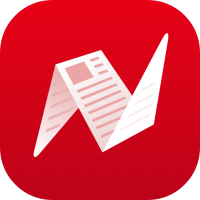 "She doesn't have a bank. Nobody does." He says. It means Humberto's mother doesn't have to venture out, pay for the bus, or lose out to Western Union fees.
It's a game changer for those like Humberto sending money home.
El Salvador
For decades, El Salvador has been a volatile country, desperately poor where violence is common.
Out of the country's 6 million people, 70% don't have a bank account and are completely outside the banking system. Including Humberto's mother.
The country's official currency is the U.S. dollar and most business is conducted in cash. This gives the gangs in the country a plethora of easy targets in the form of seniors receiving remittances from overseas.
Remittances from overseas are approximately $6 billion, or roughly 25% of the tiny nation's GDP. For El Salvador, this is life changing.
Maller's lightning network provides a real world use case for what has been described as a currency without purpose.
The young President, with autocratic tendencies, has embraced the digital currency's potential for his small nation. Complete with a "laser eyes" twitter profile picture.
Conclusion
"I hope it lasts." Humberto tells me. El Salvador is the first nation state to explicitly make Bitcoin a reserve currency as well as legal tender.
This could have significant geopolitical impacts with the United States and the International Monetary Fund. It's still extremely early in the process, but twitter saw politicians from a wide range of other smaller nation's express support for El Salvador's move.
How Bitcoin adoption will play out for residents of El Salvador and their families in the United States sending money home remains to be seen.
But so far, all indicators are that this is a positive development for the immigrant community here in San Diego.