The City of San Diego is removing a beloved tree in the Castle neighborhood of City Heights after receiving complaints from local residents.
According to local social media, after getting a report that someone had hit their head on the tree, the City made the decision to remove the unusual, but popular pepper tree.
The owner tried petitioning the City to save the tree, but was told there was nothing he could do. From the City's perspective, the shape of the tree is a hazard that leaves them open to potential lawsuits.
"It's insane to think we don't own these trees." Jesus told me over tacos in Golden Hill. "My Dad planted those trees. The City's going to just take them? Nah."
Local social media comments indicate that residents are upset about the tree's removal, but chances to save the local landmark don't look promising.
City of San Diego Tree Policy
San Diego's tree policy is actually quite in depth and is covered under Section 62 of the municipal code.
For the purpose of this Section and Subsections thereof, the word "street" is hereby defined to be any public street, public way, public alley, public lane or parkway upon or along any public street or public way. (Renumbered from Sec. 62.13 on 11–27–1956 by O–7229 N.S.)
This includes any trees planted on the easement between the City's sidewalk and the street. Public safety being a primary concern, the City's Parks department will remove a tree if it is damaging the sidewalk that creates a hazard or in some other way poses a negative impact to public health.
Free Tree San Diego
While it may seem harsh to remove a tree that is enjoyed by the community or has been in place for a very long time, San Diego is not, for all intents and purposes, anti-tree. In fact, just the opposite.
In 2017 San Diego adopted a 5 year urban forestry program with the explicit goal of increasing the number of trees along San Diego's streets.
As part of that planning policy, the City, under then Mayor Kevin Falconer, established the "Free Tree San Diego" initiative, where residents and property owners can request the City plant a new tree in front of their property if the property owners agree to water the tree for the first three years after planting.
If property owners agree, they can fill out this form, and a horticulturalist from the City will come to the property to assess what species of tree is appropriate for the space.
In the first year of the program more than 750 trees were planted along San Diego streets with the goal of raising the ongoing number to more than 1,000 per year.
Saving Existing Trees
While planting new trees is all well and good, San Diego does state they have a commitment to the preservation of existing trees within the City when possible.
Just recently, in Balboa Park, Mayor Gloria and Councilmember Stephen Whitburn presided over the opening of a new observation deck around the 106 year old Moreton Bay Fig tree near Spanish Village and the Natural History Museum.
The tree had sat fenced off since the 1980s due to safety concerns for both park goers and the tree itself.
Maintenance
For less iconic trees, the City does have some options for preservation that start with preventative maintenance that would stave off the need for City intervention in the first place. You can request tree trimming and inspection through San Diego's Get it Done app.
Currently San Diego does have a quarterly tree trimming schedule, but if an issue is more urgent or, you think you may have a problem tree, you can be proactive in engaging the City's maintenance department.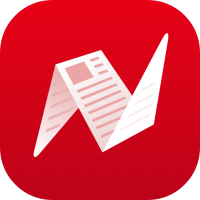 Preservation
Council Policy 900-19 does allow for the preservation of certain trees by designating them private property. While the City will not preserve trees that pose public health concerns in most cases, there are other scenarios where a tree slated for destruction might otherwise be preserved.
Policy 900-19 lays out the following types of trees eligible for preservation:
Landmark Trees
Heritage Trees
Parkway Resource Trees
Preservation Groves
San Diegans interested in preserving their trees can read more about the policy here.
If you do believe one of your trees falls under one of these categories, you are encouraged to nominate it for conservation by filling out this form.
Conclusion
Unfortunately for this particular tree, it looks like all options have been exhausted, and in 5 or so months it will be removed. Ideally, a new, suitable, tree will be planted in its place.