Water bill increases have been frustrating many San Diegans and people are looking for ways to fix it
I'm sure some of you reading this are looking at the amount due on your San Diego Water Bill and are wondering if/how you can get that number lower.
Most of us do not have time to take on projects to lower our water bill---we work 40-plus hours a week with family and other obligations when we are off.
If working the land to make more rain is not an option then how do you get your water bill lower? It's easier than you might think.
San Diego Water Bills Are a Huge Problem
A recent study showed that nearly 70,000 residents in San Diego are behind on their water bills. Some in excess of $1,000 in arrears. This simply isn't sustainable, especially coming out of a pandemic and into the Summer months.
...more than 69,900 people in San Diego County who, during the financial crunch of the pandemic, find themselves behind on their water bills, according to a new report by the state's Water Resources Control Board. - CBS 8
Now, this isn't the first time San Diego water bills have been in the news. In the summer of 2018 San Diego residents saw their water bills spike to unreasonable levels prompting the Mayor at the time to step in and rectify the situation.
In short, this isn't the first time your San Diego water bill has been in the news for unsettling reasons. But we live in a desert and water conservation is everyone's responsibility, so it is incumbent upon water users to ensure they are doing everything they can to reduce consumption.
Here are some helpful fixes.
Run a Water Audit
The first thing to do is check for non-obvious leaks. You may have a leak in a system like your sprinklers, or plumbing that may not show up as a drip from a faucet.
This takes a bit of planning, but it isn't particularly difficult.
Turn off the water at the street level or before it enters your dwelling. Essentially at the meter.
Write down the number that the meter is currently reading.
Go out for the day. There are several day trips in San Diego worth checking out, or there are numerous urban canyons begging for exploration.
Come back and read the meter again. If the number is the same, you know you don't have an unseen leak. If the number has changed, you're likely looking at a tougher leak.
At this point, it's time to start isolating systems and figure out what's using water when you don't wan it to. Here are some obvious places to start.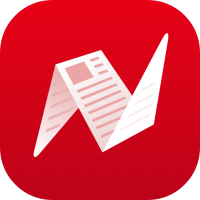 Toilets & Bathroom Fixtures
We don't often think about it, but our bathroom fixtures got quite the workout with the entire household being home 24/7 and literally 365. 2020 was brutal on our plumbing and that abuse might well show up in a high San Diego water bill.
You can use a little food coloring to test the flow of your toilet and see if it's the culprit.
Water Lines to Appliances
I was informed by someone working under my house that I had a leak somewhere because there had been clear signs of water dripping for quite some time. After searching high and low in the plumbing for the leak, I found the answer.
The water line connection to the refrigerator had been pinched and the plastic tube had finally failed. This was letting a small amount of water leak behind my fridge, under the floor and down the wall. I have no idea how long that had been the case or why a valve had never been installed, but I also never thought to pull the fridge out to see if that was the source.
It's heavy. It's full of food.
My laziness got the better of me and it cost quite a bit of money to remedy. Learn from my mistake.
Irrigation and Sprinkler Systems
This is one I discovered after having run the water audit mentioned above. After noticing that my lawn was unusually lush, I turned off my sprinkler system to save water. Waste not, want not, after all.
The lawn continued to thrive and my water bill continued to be high even though the sprinkler system was completely off for several weeks.
Turns out that I had nicked one of the sprinkler lines and water was continuing the flow. I only found this when I isolated the sprinkler system late in the audit process. It was quite a bit of work, but if you look for especially green patches that grow faster than the surrounding grass, you can find your leak.
Conclusion
Once you're positive you're doing everything you can do on your end to combat a high San Diego water bill, it's time to get on your high horse and contact the water department. Water meters in the city are manually read and human beings make mistakes. Or they are as lazy as I am and do a poor job. It happens.
You can reach the water department at (619) 515-3500 or by email at water@sandiego.gov.
If your bill is ludicrous, they might help you over the phone or send someone out to take another read. You can have your water meter tested if you believe it to be faulty, but if you're wrong they will charge you $66. So your mileage will vary there.
High San Diego water bills are a pain, and they're common. They are increasingly becoming an impediment to finding somehwere to live. We all need to do our part to get those bills under control.