San Diego's Undeveloped Urban Canyon Lands Provide a Natural Getaway in the Heart of the City
San Diego is known for its mild weather and beautiful year-round sights.
But did you know that San Diego has some of the best urban hiking trails as well? From easy family hike to a moderate trail to for those with a more casual hiking ethic, there's something for everyone.
By definition, urban canyons are steep-walled valleys which are largely undeveloped, except for occasional areas zoned for commercial use.
San Diego's definition is primarily natural watershed canyons and urban drainage.
Nestled between downtown San Diego and San Diego State University, you'll discover natural treasures and 5 simple pleasures in urban canyons that offer hiking and biking trails that showcases the city's breathtaking beauty.
1. Switzer Canyon
Located just east of the Balboa Park Municipal Golf Course, Switzer Canyon is one of Uptown's longest hikes. On the north end, the trailhead at 31st and Redwood lets you into the canyon from a secluded residential street. From there you can hike south and west towards the golf course until you run into 30th street.
You can cross 30th street by taking the tunnel underneath the road, continuing west to the equivalent of 28th street. From there you turn south and walk along the golf course until you eventually end up at the Grape Street Dog Park.
Meaning this is an excellent hike to take your pooch on. The canyon is usually filled with local hikers with their dogs, truant high school kids and the sporadic homeless person.
Where to Park
On the north side of the canyon there is street parking along Redwood and 30th - 32nd.
2. Mission Hills Canyon
This short 10 minute hike connects Randolph Street to Titus Street at the bottom of the hill. Mission Hills Canyon is a natural watershed and the condition of Robyn's Egg Trail shows it. Locals report having to bound over some exposed river rocks at times, so plan accordingly.
Where to Park
North end of the trail near the Mission Hills Tennis Courts. Park on the south side of Washington Street.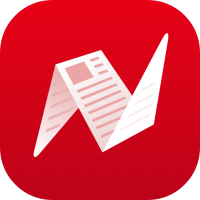 3. Azalea Park Canyon
This hike is actually two connecting canyons. Azalea Park Canyon sits on the east side of the Interstate 15 corridor and is one of the gems of East San Diego. It's another rocky watershed canyon with a trail the city maintains. It connects on the north end with Manzanita Canyon.
Where to Park
Street parking is abundant in the neighborhood surrounding the trailhead.
4. Arroyo Canyon
Arroyo Canyon is the canyon that San Diego's historic Spruce Street suspension bridge spans.
Image Courtesy of HillcrestHistory.org
The bridge itself was built in 1912 as a way for foot traffic to get to the trolley lines that ran up and down 4th and 5th avenues. Those trolley lines into uptown are long since gone, but the bridge remains and the hike through the canyon below it offers a unique perspective into this San Diego landmark.
Where to Park
On either side of the Spruce Street bridge is ample neighborhood street parking. Do pay close attention to the street sweeping signs as the San Diego Police Department is a stickler for ticketing.
5. Adobe Falls
Adobe Falls is something of an urban legend at San Diego State. Well, it exists, so not so much an urban legend than a bit of urban exploring that is a rite of passage. The hike to the canyon itself isn't difficult but because so many "interesting" characters frequent the location, hikers always need to be on the lookout for contraband.
That said, there's rarely anyone there for very long and the hike to the city of San Diego's only natural waterfall is worth it. The rocks surrounding the falls have been covered in graffiti for years and some of it borders on "art."
Definitely worth the time to check this one out.
Where to Park
North of the falls in the Del Cerro neighborhood there is plenty of free street parking.
Conclusion
The most amazing thing about this list is that it isn't exhaustive. Not by a long shot. There are more chunks of undisturbed beauty well within the city limits of San Diego begging for exploration.