San Diego's Balboa Park Offers Little Known Outdoor Date Opportunities for the Audacious
The quarantine is over so now it's time to get back to one of San Diego's staples: dating!
What better place to take a date than one of the most popular locales in town, Balboa Park? There are plenty of cool and interesting places you can go with a date that provides ample amounts of fresh air and not too many other people. You can take your sweetheart to see some extremely rare ferns, check out the history in the museums, or challenge their ankles with an adventure down a staircase.
Indoor bars are played out.
San Diego's weather almost demands spending time outdoors, so don't worry about the crowds and check out these 7 socially distanced date locales.
1. Rose and Cactus Garden
Where to Park: San Diego Zoo
Why It's Great
The first wonderful aspect of the Rose and Cactus Garden is its proximity to the Prado itself. It isn't necessarily off the beaten path. No, it's one better. It's beaten path adjacent. After taking in a pre walk cocktail on the Prado patio, outdoors and distanced, or at Panama 66, take a stroll down to the main fountain at the end of El Prado.
Just north of the fountain is a bridge over Park Blvd that will drop you off at the end of the cactus garden. North, is the cactus garden itself. South is the rose garden and a smaller fountain that is almost never busy. If you're looking for a secluded spot, you've found it.
The only company might be some ducks looking to escape the kids across the street.
2. Bennington Memorial Oak Grove
Where to Park: Golden Hill Park
Why It's Great
Planted for a group of sailors in 1905 who perished when the boiler they were working on exploded, the Bennington Memorial Oak Grove provides for a quiet stroll through some of the most bucolic parts of the park. Balboa Park isn't exactly known for its oak trees so this is something different.
There are a network of trails that cut up 26th street into Golden Hill where you can get a bite to eat or visit another one of our favorite outdoor date spots on the list. If you are feeling a bit peckish the Golden Hill Diner on A street is worth checking out, or in better times, the Turf and Supper Club lets you burn your own steak.
That's an adventure worth sharing a walk to.
3. The San Diego 7 Bridges Hike
Where to Park: The San Diego Zoo
Why It's Great
The San Diego 7 Bridges Hike is locally famous. Locals from uptown know it. If you live north of Interstate 8 or south of Downtown, you may never have heard of it.
It's a five and a half mile loop through the most charming neighborhoods of Uptown and Balboa Park. This one will take you a bit of time to appreciate, but if you like views, canyons, and urban open spaces, then this is the outing for you.
Bridge number one on the hike is the Cactus and Rose Garden bridge, so you're already familiar. From there you'll walk down El Prado, crossing the Cabrillo Bridge before heading north into hillcrest. Don't skip any along the way.
San Diego Magazine has a more comprehensive look at the route and what you'll see, but, really, don't skip a single stunning bridge.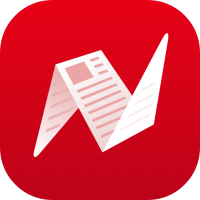 4. Golden Hill Park
Where to Park: Golden Hill Community Park
Why It's Great:
Not only does Golden Hill Community Park serve as a launch pad for several other walks, hikes, and date ideas around Balboa Park; it's a proper destination in its own right.
It truly is an active community park, so you'll need to time your outing such that you don't run into a community event, but other than the odd clean up or Easter Egg Hunt, you should be fine. The park features great picnic spaces as well as panoramic views of Downtown and San Diego Bay to the west.
5. Marston Point
Where to Park: Marston Point
Why It's Great
Marston Point is San Diego's best place to take a date and reenact Wayne's World.
Park, sit back on the hood of the car and wait for the world's busiest single runway airport to deliver. It shouldn't take long. Make sure you wait long enough for the turbulent air behind the plane to wash over you. Truly eerie.
6. Birdie Trail
Where to Park: The Corner of Upas and Vermont
Why It's Great
California Highway 163 is an official scenic drive for good reason. It bisects Balboa Park underneath the Cabrillo Bridge where a man-made lake once was. The lake was drained after the Panamanian Exposition, and commuters are luckier for it today.
Birdie Trail runs north to south along the 163 corridor allowing foot traffic to enjoy that same scenic route. Spend time near the north end of the trail where it empties out into a quaint little neighborhood on the North Park / Hillcrest border.
It's definitely a secluded jumping off point for any romantic stroll.
7. Florida Canyon Hillside of Flowers
Where to Park: Morley Field Dog Park
Why It's Great
If you've noticed a theme in this list, it's that Balboa Park is crisscrossed with a tremendous amount of maintained trails. Enough where you can spend entire weekends getting lost as if you were in the back country without leaving the heart of the city.
Florida Canyon is another micro trail network within the park that runs up and down the canyon that separates the main part of Balboa Park from Morley Field. The best part about Florida Canyon is the plentiful wildflower blooms that seem like they're always going on.
This one is easy to get to, and from the perspective of a date, you're ending at a dog park. That's hard to beat.
Conclusion
At more than 1,200 acres, San Diego's Balboa Park is more than 50% larger than New York's Central Park, but it's more hidden date idea gems are often overlooked. Yes, the Zoo is world famous (thank you, Ron Burgundy), and the museums are superb, but the outdoor natural space is where this park really shines.
If you want to do something romantic and public health positive, these tucked away park locales should serve you well.