As New York state continues to pursue its five-year housing plan, more and more projects across the state are wrapping up. New York State Governor Kathy Hochul recently heralded the completion of a $22 million transformation project that has turned the previously underutilized Henry B. Endicott School building in Endicott, New York into sixty-one affordable apartments, to be known as Endicott Square.
"Vacant and underutilized properties are prime targets for redevelopment as they help to revitalize neighborhoods, provide additional housing opportunities and enhance quality of life for the whole community," Hochul stated of the project's completion. "The path forward as we rebuild from the pandemic needs more investments in safe, supportive housing like Endicott Square. We will continue these efforts in communities all across the Southern Tier and throughout the state."
Originally constructed in 1927, the 77,000 square-foot building was redeveloped as a priority project by the Southern Tier Regional Economic Development Council's Greater Binghamton Fund. The new building's amenities will include a community room, outdoor patio, bulk storage, common laundry facilities, and a playground.
"This building has a long and proud history of serving this neighborhood, and the adaptive redevelopment of this property into residential housing ensures this for the next generation," President and CEO of Housing Visions Unlimited Ben Lockwood commented of the project's completion. "It represents an ideal strategy to encourage the residential stabilization called for in the Endicott District Revitalization Plan."
Endicott Square will consist of eighteen two bedroom apartments and forty-three one bedroom apartments, of which fifty-one will be affordable to households earning at or below sixty percent of the Area Median Income (AMI) and ten for households earning up to ninety percent of the AMI.
"The supported housing units in Endicott Square will allow vulnerable New Yorkers to live in safe and stable homes of their own," OMH Commissioner Dr. Ann Sullivan noted of the project's completion. "Once again, New York's Empire State Supportive Housing Initiative is providing housing with services that will yield better health outcomes and allow more New Yorkers living with mental illness to become valuable contributors in their communities."
Approximately fifteen of the households will also have on-site access to supportive services provided by the YWCA of Binghamton and Broome County, which has been made possible by roughly $375,000 in annual funding delivered by the Empire State Supportive Housing Initiative and directed by New York State Office of Mental Health.
"The redevelopment of the former Henry B. Endicott School into affordable housing is bringing new life and activity to the village's Jackson Avenue corridor," remarked HCR Commissioner RuthAnne Visnauskas. "By providing 61 much-needed affordable homes, Endicott Square is a smart investment that will benefit the community by reducing homelessness and helping the local economy grow. We are grateful to have a partner like Housing Visions that shares our mission for delivering quality affordable and supportive housing to New York's families."
On the local level, the Greater Binghamton Fund granted $3 million to the Endicott Square project through the Upstate Revitalization Initiative, while further funding was provided by New York state and NBT Bank.
"The Greater Binghamton Fund leverages public resources with private investment to support projects like the transformation of this underutilized former middle school," said Empire State Development Chief Operating Officer and Executive Deputy Commissioner Kevin Younis. "The Endicott Square adaptive reuse project is part of that targeted strategy which is focused on the rebirth of long-neglected urban areas in Endicott, Binghamton and Johnson City. Through the fund, we are further catalyzing efforts to repurpose these historic buildings, creating cultural centers, jobs and affordable housing--all of which will stimulate long-term regional investment and sustainability."
State financing for Endicott Square was made though New York State Homes and Community Renewal's allocation of $15.9 million in equity and $2.4 million in subsidy through state and federal low-income tax credits.
"This is exactly the type of project we envisioned when the Greater Binghamton Fund was announced," Broome County Executive Jason Garnar remarked of the project's completion. "Affordable housing continues to be needed throughout our community and these 61 units, including ones that are fully accessible and others that are designated for homeless individuals, continue our commitment to filling this gap. I appreciate the great work by NYSHCR, as well as our other state and local partners to transform another legacy building into a project that benefits the entire community."
Part of New York state's $20 billion, five-year housing plan to combat homelessness and make affordable housing accessible to New Yorkers, Endicott Village joins the Southern Tier's group of completed projects, which now totals more than $276 million total in investments.
"We are happy to welcome Housing Vision's apartment complex, Endicott Square, to our Village," commented Endicott Mayor Linda Jackson. "We feel there is a need for this clean and safe affordable housing. I have met with the team from Housing Visions and look forward to a long and equally beneficial working relationship for years to come."
Follow me to see more articles like this.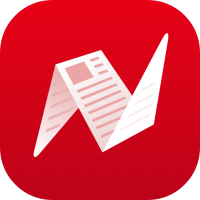 ...