As the COVID-19 pandemic continues to rage across the United States, moves were made by lawmakers recently right here in New York state against another insidious epidemic. New York State Governor Kathy Hochul recently signed five key pieces of legislation aimed at reducing opioid and other drug-related overdoses into law in the fight against the opioid epidemic.
"Addiction can impact any family, suddenly and harshly - those who find themselves trapped in a vicious cycle are there through no fault of their own," Hochul remarked of the legislation. "This is a personal battle for me and I am proud to be able to combat the opioid crisis by signing these bills into law. There is no shame in seeking help for substance use and I want to let all New Yorkers know that we are here for you. Treatment should always be accessible for those who need it."
The bill known as S.911/A.2354 decriminalizes the possession of opioid antagonists, the class of drugs that blocks opioids by attaching to opioid receptors without activating them. The aim of the bill is to promote the use of said antagonists to prevent drug-related overdoses.
"In order to truly turn the tide on the opioid crisis, we must treat it like the public health emergency it is and do everything in our power to ensure help reaches those in greatest need," stated New York State Senator Jamaal Bailey. "For far too long, New York's criminal justice system has been painfully overlooked in efforts to combat the opioid crisis that has ravaged communities in the Bronx and across the state. Today, we are taking a historic step to establish a comprehensive care model and expand access to lifesaving treatment for incarcerated New Yorkers struggling with substance use. The bills signed into law today are vital to our ongoing efforts to reform New York's criminal justice system and advance a rehabilitative rather than punitive approach to drug use. This legislation will save countless lives, close the equity gap in health care access for incarcerated individuals, reduce recidivism, and help individuals return to their communities whole. I want to thank Governor Hochul for signing these historic bills, Senate Majority Leader Andrea Stewart-Cousins, Assembly Speaker Carl Heastie, Assemblymember Diana C. Richardson, Assemblymember Linda B. Rosenthal, my colleagues in both houses, and all of the advocates who fought tirelessly for the passage of these bills."
Also passed, the bill known as S.1795/A.533 establishes a medication assisted substance use disorder treatment program for individuals who are currently incarcerated in New York state. The goal of the program is to provide better access to therapy and medication for prisoners to better aid in their rehabilitation and reentry back into society.
"More New Yorkers lost their lives to overdose in 2020 than ever before, highlighting the urgent need for expanded supportive services and harm reduction measures," said New York State Assemblymember Linda B. Rosenthal. "This package of legislation recognizes that addiction must be treated as a public health matter, not a moral failing. With as many as 80% of incarcerated New Yorkers battling a substance use disorder, I am proud we will finally make medication assisted treatment available to those in need behind the wall, just as medical treatment is provided for any other condition. I am also proud to see naloxone, a tool that continues to save countless lives, be made more accessible with a directory that will allow New Yorkers to easily locate it within their communities. This package of bills, including the long overdue decriminalization of hypodermic syringes and expanded access to treatment through judicial diversion, sends the clear message that New York State is leading the fight to end overdose. I thank Governor Hochul for signing these bills into law."
The bill known as S.2523/A.868 decriminalizes the sale and possession of hypodermic syringes and needles. The goal of the bill is to reduce the spread of diseases like HIV and hepatitis, two diseases commonly found among those who share needles, as much as possible.
"Legal Action Center commends Governor Hochul for making overdose prevention a key priority of her administration by signing legislation today recognizes the way to solve this continuing overdose epidemic is with a health first approach," Legal Action Center's Vice President for Policy Advocacy Tracie Gardner said of the legislation. "In particular, decriminalizing syringe possession provides a critical pathway toward health and recovery for people who use drugs. Further, medications to treat substance use disorder have long been understood to be the standard of care, yet for too long people who are incarcerated have not had access to these medications, which has directly led to an astronomical risk of overdose when people with substance use disorder reenter the community. The legislation that Governor Hochul is signing today will finally ensure access to these medications in prisons and jails throughout the state to aid people in their recovery and reverse this devastating epidemic."
Also passed in the package, the bill known as S.6044/A.128 officially establishes an online directory for looking up known distributors of opioid antagonists. Maintained by the Office of Addiction Services and Supports, the goal of the directory is to make life-saving opioid antagonist medications more available to New Yorkers.
"This law is an important step to deliver people the medical care they are entitled to and save lives. Medication for opioid use disorder is not optional; it is necessary for many New Yorkers suffering from our national opioid epidemic," Donna Lieberman, NYCLU's Executive Director, remarked of the legislation. "Without these doctor-prescribed medications, people with opioid use disorder suffer painful withdrawal and face an increased risk of relapse, overdose, and death—effects that are exacerbated for individuals recovering from opioid use disorder in jail. Incarcerated people deserve safety, respect and dignity, and state and county officials have an obligation to provide care and honor the rights of the people in their custody. Given the life and death consequences at stake, the state must make swift implementation of this legislation a top priority."
The final piece of legislation, known as S.7228/A.5511, expands the list of crimes eligible for diversion to a substance use treatment program, and simultaneously updates the term "substance abuse" to "substance use." The goal of the bill is to allow offenders more opportunity for treatment instead of incarceration, in the long run allowing for a better chance of total rehabilitation.
"As we face a mounting public health crisis with overdoses on the rise and increased substance use amidst the stress of a global pandemic, New York's laws must embrace harm reduction measures that will actually save lives and protect our communities," New York State Senator Gustavo Rivera noted of the legislation. "Today, Governor Hochul took a critical step to help New Yorkers struggling with substance use by signing a number of measures into law, including my bill to decriminalize syringes, that move us away from criminalization and towards effective treatment. I look forward to continued collaboration with the Governor and harm reduction advocates to advance compassionate, health-focused efforts to end the overdose crisis in our state."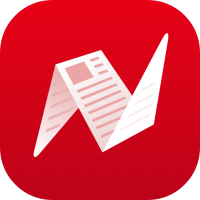 This is original content from NewsBreak's Creator Program.