With the ferocity of winter around the corner, getting construction projects done and vulnerable people out of the elements is once again a top priority for state lawmakers. New York State Governor Kathy Hochul recently announced the official completion of The Fountains, one such New York state transformative building project in Brooklyn, New York with an estimated $425 million price tag.
"The Fountains are the embodiment of our commitment to provide equal opportunity for each and every New Yorker, and this complex goes above and beyond to provide quality, affordability, and access to the resources needed to live healthy and successful lives," Hochul stated of the project's completion. "This mixed-use development provides housing, services, and amenities that will reenergize the community and build a brighter future for all, but especially for our most vulnerable residents."
Opened originally in 1973 as the Brooklyn Developmental Center, a residential treatment and care center for those with developmental and intellectual disabilities, the thirty-five acre facility was closed in 2015 due to an alleged policy shift in integrated supportive housing.
"The Fountains is the consummate example of our vision for an affordable housing development that leads to greater opportunity, equality and sustainability," said HCR Commissioner RuthAnne Visnauskas of the project's completion. "With nearly 1,200 apartments, this $425 million development was thoughtfully designed to forge a healthy, diverse and accessible community for people of all ages, abilities and means. It is a testament to Sol Arker's vision and perseverance that this transformative project was brought to fruition and his passion for building beautiful affordable homes is present in every detail. We are grateful to the Arker Companies and our many partners in state and local government for making our shared vision a reality."
Once officially decommissioned, Arker Companies purchased the property for $10 million through Empire State Development's (ESD) proposal process. Built in multiple stages, The Fountains comprises of 1,163 apartments in six residential structures, including 200 apartments designated for adults age 62 or older, 85 for households earning up to 100% of the Area Median Income (AMI), and the majority of the rest aimed for those earning at or below 60% AMI.
"This is an incredible moment for our affordable housing community," Principal at The Arker Companies Alex Arker said. "We are proud to work alongside our partners, ESD, HCR, and HPD, to open the Fountains and provide a safe, stable home for thousands of New Yorkers. The Fountains has revitalized this site with almost 1,200 apartments, supportive services, a public plaza and more. As we are still trying to recover from the COVID-19 pandemic, it is an honor to do our part in helping New Yorkers who need it most."
Additionally, 192 homes throughout The Fountains are retained for individuals with intellectual or developmental disabilities and will offer access to on-site supportive facilities supplied by the Block Institute. Funding for these services is being provided by the New York State Office for People with Developmental Disabilities (OPWDD), who will also be leasing office space in the complex.
"For almost 60 years Block Institute has been dedicated to developing programs and services to support individuals with intellectual and developmental disabilities for the Brooklyn Community," noted CEO of Block Institute Scott Barkin of the project's completion. "The Fountains Seaview Project represents Block Institute's first participation in the development and support of affordable housing projects in NYC. Our work is mission driven, meaningful and immensely rewarding. As we see this project coming to completion and witness individuals' dreams realized, we look forward to future opportunities to partner with Arker and continue this work."
The six completed buildings are located at 11629 Seaview Avenue, 911 Erskine Street, 10 Schroeder's Walk, 702 Vandalia Avenue, 881 Erksine Street, and 894 Fountain Avenue, as well as the inclusion of a new one-acre public plaza at Schroeder's Walk, extending Schroeder's Avenue for pedestrians.
"Empire State Development is proud to partner with other state agencies to revitalize communities with development opportunities - from residential housing to entrepreneurial commercial ventures," ESD Chief Operating Officer and Executive Deputy Commissioner Kevin Younis remarked. "Repurposing this underutilized state facility to better suit the current needs of this community will catalyze local development, provide critical services and neighborhood benefits, and help Brooklyn families achieve economic security and stability."
All buildings that are part of The Fountains were constructed in line with Enterprise Green Community standards and contain energy efficient lighting, heating, and cooling systems. Additionally, The Fountains is in close proximity to a number of community resources, public transportation options, and bike trails, including Shirley Chisholm State Park.
"More than a thousand affordable homes have come online as a part of the Fountains development at a time when every affordable home counts," noted HPD Commissioner Louise Carroll. "As we push for more affordable housing, it's the projects like these, primarily serving low-income households and people in need of supportive care, that are becoming more important than ever. I commend our partners at Arker Companies, New York Empire State Development, and New York Homes and Community Renewal Development for bringing this development to life."
Over $216 million in state financing from New York State Homes and Community Renewal made The Fountains project possible, as well as additional support from the OPWDD, the New York State Energy Research and Development Authority (NYSERDA), and the New York City Department of Housing Preservation and Development.
"Turning formerly underutilized sites into supportive community spaces that pair affordable housing with on-site services and amenities shows the impact that public-private partnerships can make under the State's comprehensive transition to a carbon-neutral economy," President and CEO of NYSERDA Doreen M. Harris remarked. "The Fountains is providing some of our most vulnerable residents with healthy, safe, and energy efficient homes and NYSERDA is proud to have offered our support of this project."
Additionally, The Fountains has officially contributed to New York state's $1.4 billion Vital Brooklyn initiative, designed to create over four thousand affordable homes in Central Brooklyn's neighborhoods and address the economic and racial disparities in Brooklyn's communities.
"The Fountains development will provide stable, deeply affordable housing to people who need it most. I have been proud to support this project as borough president, emphasizing the need to prioritize those at risk of displacement in the East New York and Brownsville areas," stated Brooklyn Borough President Eric Adams of the project. "Providing on-site support services for residents with intellectual and developmental disabilities is also an important step toward giving people with disabilities stable, nurturing environments, and I urge other developments to follow this model to ensure we are meeting the needs of this vulnerable population. I thank our partners at the City and State level for making this necessary project a reality."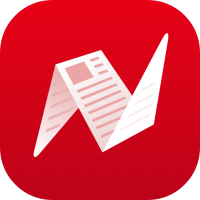 This is original content from NewsBreak's Creator Program.