As cell phones continue to evolve and networks develop further reaches, the possibilities of what can be achieved using those networks continue to grow alongside the rapidly evolving technology.
New York State Governor Kathy Hochul recently revealed a development of one such technology in partnership with the MITRE Engenuity Open Generation 5G Consortium and their launch of the nation's first 5G unmanned aircraft systems testing range in Central New York, a designation that many think will augment New York's position as a global frontrunner in this emergent technology sector.
"Our drone corridor being selected for the launch of the nation's first 5G unmanned aircraft systems testing range further positions our state -specifically the Central New York and the Mohawk Valley region -as the global leader in the market for this cutting-edge technology," noted Hochul of the corridor. "Through our continued investment in the drone corridor, we are strengthening and growing our regional economies for generations to come."
MITRE Engenuity focuses on public interest solutions to issues such as infrastructure resilience and economic stability through their collaborative work with private sector entities, while the Northeast UAS Airspace Integration Research Alliance Inc., or NUAIR, is a New York-based nonprofit organization that offers expertise in unmanned aircraft systems operations, aeronautical research, safety management and consulting services, on top of managing New York's 50-mile unnamed aircraft systems corridor.
"Supporting innovative technology and emerging industries that will create the jobs of tomorrow is at the core of ESD's mission. Both the agency and our regional economic development councils have been very focused on growing the UAS industry in Central New York and the Mohawk Valley," Empire State Development Chief Operating Officer and Executive Deputy Commissioner Kevin Younis stated. "MITRE's selection for New York's Drone Corridor to receive first-in-the-nation 5G technology represents a new milestone for the sector's continued development in New York State."
In coordinating with NUAIR, the aircraft systems corridor will now include a more than one hundred mile experimentation hub, specifically dedicated to 5G and expanding capabilities critical to the safety and security of the commercialization of unmanned aircraft systems.
"New York will be the first FAA-designated UAS test site with a bespoke 5G network," commented NUAIR CEO Ken Stewart. "The industry is looking for an FAA and FCC approved communications network that has the capability and reliability needed for safe commercial drone operations. 5G holds the promise of unlocking scalable, economically viable drone operations and we are confident that our work in New York will help determine if 5G is a suitable solution for the UAS industry."
In 2016, New York state put itself out there as a premiere destination for drones and associated businesses by investing $30 million in the aircraft systems corridor, located between Syracuse and Griffiss International Airport in Rome, New York.
"This first-in-the-nation 5G UAS test range will advance commercial UAS solutions and showcase the transformative potential of 5G," Senior Vice President and General Manager of MITRE Labs Charles Clancy remarked. "This initiative is a vital part of MITRE's work to accelerate our nation's development and deployment of advanced telecommunications technology."
With the addition of 5G technology to the drone corridor representing a new milestone for continuing development, experts are optimistic that more strategic investment opportunities in other key industries are not too far behind.
"5G technology paired with drones has many possible beneficial commercial uses," said New York State Senator Rachel May. "This technology has the potential to greatly improve the deployment of drones for infrastructure monitoring, installation of solar technology, faster and more efficient delivery of goods, and many others. It is exciting to see continued investment in our region from innovators."
Regarding why the location of Central New York and the Mohawk Valley Region in particular was chosen, both regions have top of the chart UAS ecosystems, as well as the technology, economic incentives, and resources to conduct advanced 5G testing.
"The New York State drone corridor established itself as a global-leader in this cutting-edge technology market," New York State Assemblyman and Transportation Committee Chairman William Magnarelli commented. "The continued investment in this area, including bringing 5G to the corridor, will increase opportunities for advancement of these businesses in the Central New York and the Mohawk Valley, so that the drone corridor businesses can maintain their position at the forefront of innovation in this industry."
Additionally, Rome is the home of the New York State Unmanned Aircraft Systems Test Site, one of only seven FAA-designated unmanned aircraft systems test sites in the United States, making it the ideal location for 5G testing. The site is officially owned by Oneida County and managed by NUAIR.
"I am pleased that Oneida County's UAS Test site has been selected as the nation's first 5G UAS testing range and I look forward to the positive impact this project will have on UAS communication," Oneida County Executive Anthony J. Picente Jr. stated. "Our test site at Griffiss International Airport continues to be on the forefront of industry research, development and innovation and today's announcement elevates the status of our 50-mile corridor to Syracuse to even greater heights. I thank the MITRE Engenuity Open Generation Consortium for recognizing our potential and our partners at NUAIR for their continued support and leadership."
As to the goals of the 5G testing taking place, one key goal will be proving to the FAA and FCC that 5G cellular networks are acceptable for aviation safety requirements. The telecommunications industry has recently begun considering 5G as an ideal spectrum to operate on for specifically unmanned aircraft, but 5G still needs approval from both the FAA and FCC for airborne use in airspace under 400 feet.
"The addition of 5G to the UAS corridor adds to Syracuse's leadership in ultra-high speed wireless technology," remarked Syracuse Mayor Ben Walsh. "Implementation of a 5G wireless network in the city of Syracuse is already well underway with more than 175 5G sites installed. On the city's south side, construction is advancing and hiring will begin soon at a technology manufacturing plant for 5G equipment. Having the fastest wireless service available to city residents and businesses is an important part of our Syracuse Surge strategy for inclusive growth in the New Economy. I thank Governor Hochul, Empire Statement Development and MITRE Engenuity Open Generation 5G Consortium for support and investment in creating the nation's first 5G UAS testing range between Syracuse and Rome."
NUAIR Alliance partners, including New York state's Division of Homeland Security and Emergency Services, are primed to help the project advance the reality of a 5G network for unmanned aircraft systems operations and prove the safety and reliability of the technology.
"Reliable uncrewed aircraft systems are critical to ensuring the cutting-edge developments in this field can be used to support businesses in the Mohawk Valley and across the state," New York State Assemblywoman Marianne Buttenschon said of the project. "5G research, which will allow us to safely operate drones on long flight paths and beyond the line of sight, will advance the drone industry by leaps and bounds and expand the range of practical applications. I'll continue working with state leaders, local officials, and community partners to support the Mohawk Valley's flourishing UAS industry.''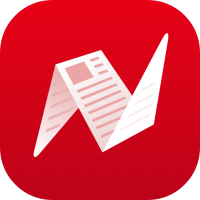 This is original content from NewsBreak's Creator Program.