When it comes to good food, quality and presentation are everything. One of the best examples of Mexican cuisine representing both is Los Jilbertos in Riverside, California. In an area dominated by such cuisine, really standing out can be difficult, yet Los Jilbertos does so in an unrivaled manner.
First off, one simply cannot get more visually appealing and photogenic food than the plates at Los Jilbertos. The presentation is perfect, down to the sprinkled cheese on top, and the portions are extremely generous per plate. The attention to detail for foodies is everything one hopes for in a satisfying meal and then some.
Breakfast is served all day, every day at Los Jilbertos, for those who enjoy a good brunch or brinner. The Huevos Rancheros have a beautiful red sauce and the eggs are always cooked just right, making them a must-try dish for sure, while the Chilaquiles follow suite with a pretty looking plate all around and a taste to match. Of course, one can never go wrong with a breakfast burrito too, and the ones at Los Jilbertos are big, beautiful, and sure to satisfy.
Of burritos in general, Los Jilbertos knows exactly what they are doing. All the classic staples are incredible, be it pollo asado, carne asada, or al pastor just to name a few. The specialty burritos are something to behold as well, like the Conga with carne asada, beans, and rice, which comes together like magic in its savory flavor.
The Nak is another must-try burrito, featuring carne asada, pico de gallo, fries, cheese, beans, and guacamole for a unique bite, similar to the California burrito, which comes with potatoes, pico de gallo, cheese, and carne asada. For fans of the huge, the Monster Burrito is always appetizing, packed full with carne asada or chicken, rice, beans, cheese, and lettuce before being deep fried. Of deep fried burritos, the chimichangas are excellent at Los Jilbertos as well.
No Mexican restaurant is complete without tacos and there are several varieties and types at Los Jilbertos. Like burritos, all the staple proteins are available, as well as specialties like Cabeza and Lengua. The rolled tacos are incredibly crispy bites of joy, without being too oily, and the salsa verde makes for a match made in heaven when dipping. There is also a very appealing mini tacos meal deal that comes with a drink and street-style taco shells.
Tortas are another prime example of the beautiful visual appeal of the cuisine at Los Jilbertos. Each torta is vivid with color, featuring lettuce and pico de gallo between warm, sand-colored bread. Protein options are varied and include carnitas, al pastor, carne asada, pollo asado, fish, beef, ham, chorizo, chicken, and machaca.
Tostadas are similarly stunning to behold, offering the open-faced version of their torta brethren. Topped with sour cream and sprinkled with cheese, one may find it hard to look away from the enticing gaze before diving in. Tostadas are available in beef, chicken, beans, taco salad, carne asada taco salad, chips with guacamole, flying saucer, and two sopes varieties.
For fans of quesadillas and flautas, they can be found on the side menu, and in certain combination meals. Certain offerings, like enchiladas and chile rellenos, are only available as combinations. For first time diners, one will most likely wind up choosing a combination meal just to experience the most variety any way.
Monster size plates like the Super Nachos and Carne Asada Fries are an excellent shareable option, ditto for the rolled tacos. As stated previously, the portions are generous and one may not finish their meal if they are not prepared for the gorgeous eats at Los Jilbertos.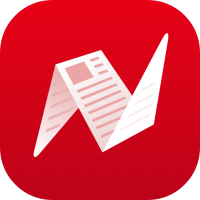 This is original content from NewsBreak's Creator Program.