As New York State Assembly Speaker Carl Heastie continues his tour of New York state, he most recently made stops throughout Western New York, beginning in Buffalo, New York specifically. Heastie was not alone on this journey of discovery, as he was joined by fellow New York State Assembly members William Conrad and Jon Rivera in Buffalo as well.
"From local businesses to manufacturing to cultural centers, today's tour was a refreshing reminder of just how much New York State has to offer," remarked Heastie of his visit. "It's always exciting to see all of the great foods and products that are made right here in New York, as well as the rich cultural diversity that exists at every corner of the state."
In his first official stop on the trip, Heastie and Conrad together visited Fowler's Chocolates Factory Headquarters, one of Buffalo's most renowned local chocolatiers, before moving on to visit Sumitomo Rubber USA, LLC, one of Buffalo's largest manufacturing facilities that produces an estimated four million tires annually.
"These businesses we visited today are just two examples of the many different products that are created right here in Western New York," Conrad said of his visit. "It was such a pleasure to be able to show the speaker around this wonderful community and showcase just a small sample of what it has to offer."
Another key stop in Heastie's tour of Buffalo was the future site of the Hispanic Heritage Cultural Institute of Western New York with Rivera, where he announced new funding totaling $3.8 million for the institute's construction. The same day, Heastie and Rivera also visited Mount Olive Baptist Church in Lackawanna.
"As we celebrate Hispanic Heritage Month, I am so proud to be highlighting the diversity of Western New York and all of the wonderful work that the Hispanic Heritage Cultural Institute of Western New York does," noted Rivera during his visit. "I am extremely grateful for the speaker's visit today, and I'm especially thankful for the Assembly's investment in this new facility."
Expanding out of Buffalo into the greater reaches of Western New York, Heastie later joined New York State Assembly members Jennifer Lunsford and Demond Meeks, touring the village of Fairport, Heritage Christian Services in Penfield, and East High School in Rochester.
"Touring communities across New York allows me to see firsthand the challenges and strengths of each unique area," Heastie stated of his visit. "Today's tour shined a light on facilities like Heritage Christian Services and the essential services they offer to their community, and visiting East High School reminds us of the potential of our students when they have the support they need."
Following the walking tour of Fairport, the tour of Heritage Christian Services allowed Heastie and the Assembly members to see firsthand the residential and day programs offered by the state to those individuals with developmental and intellectual disabilities.
"Heritage Christian Services is a vital resource for many Western New Yorkers and I am incredibly proud of the work that they do," Lunsford remarked during her visit. "I am thankful to have Speaker Heastie here today to see firsthand the important work they are doing and all that Western New York has to offer."
Finishing out the tour in Rochester, Heastie met Meeks at East High School to hear more in-depth about their unique partnership with the University of Rochester. Since the beginning of the partnership with the University of Rochester in the 2015-2016 school year, East High School's graduation rate increased from 33% to almost 80% in the last year, and the expanded learning services, programs, and opportunities serve as a national model for schools across the nation.
"The partnership between the University of Rochester and East High School is an example of the success that can be achieved when a focus is placed on family and community engagement and by providing the necessary support a child needs to succeed," commented Meeks during his visit. "I want to thank Speaker Heastie for coming to Rochester today to see the transformative power of this educational partnership program that I hope will serve as a model for other struggling schools."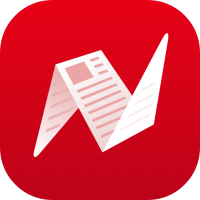 This is original content from NewsBreak's Creator Program.