With the legalization of marijuana still fresh in New York state, regulation of the new revenue source has become a hot button issue. Both the New York State Senate and New York State Assembly recently appointed members to the newly formed Cannabis Control Board, which was created earlier this year to serve a multitude of purposes in the regulation process.
New York State Assembly Speaker Carl Heastie officially appointed Adam W. Perry to the Cannabis Control Board as the Assembly's appointee not too long ago and was soon after followed by Senate Majority Leader Andrea Stewart-Cousins' announcement of Jen Metzger as the Senate's appointee to the Cannabis Control Board.
"As we create the mechanisms and regulations around the new legal cannabis industry, it is critical that we have people involved that are committed to our communities and to ensuring that the industry serves the people of New York," Heastie said of Perry's appointment. "Adam W. Perry is deeply invested in New York's communities, and will bring that dedication to his new role and be an asset to the Cannabis Control Board."
A partner at Hodgson Russ LLP, Perry has roots in Buffalo, New York, where he attended both Erie County Community College and the University of Buffalo before moving on to University of Michigan Law School. Perry focuses primarily on employment litigation, representing a number of businesses, nonprofits, and governments in both federal and state courts alike, and currently serves as chair of the Niagara Frontier Transportation Authority Aviation Committee, and as chair of the Citizen Planning Council.
"It is an honor to be appointed by the Speaker to the Cannabis Control Board," Perry commented. "This is an historic moment where we get to shape from the ground up a new industry in our state, where we can make sure there is social equity and fairness. I look forward to getting to work."
Metzger, a former New York State Senator from the 42nd District, has an extensive public service record. In addition to her time as a senator, Metzger also served in local government, and spent many years as a community advocate.
"I am proud to appoint my friend and former colleague, Jen Metzger, to the Cannabis Control Board," Stewart-Cousins stated of Metzger's appointment. "She is a time-tested public servant whose skills will be crucial in addressing the many aspects of this legislation and ensuring that New Yorkers have the fair and equitable adult-use marijuana market they deserve. I look forward to her leadership during this historic process."
Created earlier this year under the Marijuana Regulation and Taxation Act (MRTA), which legalized the adult use of marijuana in New York, the Cannabis Control Board will be responsible for the statewide implementation and regulation of New York's cannabis industry. The board will have the exclusive capability to issue permits and licenses, enforce provisions related to cannabis, and create public health and education programs regarding cannabis.
"I am honored to have been selected by Senate Majority Leader Andrea Stewart-Cousins to serve on the Cannabis Control Board," Metzger remarked of her appointment. "New York is entering a new chapter with legalized adult-use marijuana that has been a long time in the making for our state. I look forward to ensuring this market is environmentally sustainable, equitable, and accountable so that New Yorkers can enjoy fair access to both the product and to the new economic opportunities it offers. I'm excited for the work ahead."
In addition to the board's issuance and provisional abilities, the board will also be responsible for issuing regulations regarding at-home cultivation of cannabis, as well as ensuring the cannabis industry is financially equitable throughout New York state.
"I am proud that Adam Perry, a dedicated member of the Buffalo community, is the Assembly's appointee to the Cannabis Control Board," noted Majority Leader Crystal Peoples-Stokes of Perry's appointment. "We fought so long and so hard to pass historic legislation that ensures marijuana justice and invests in the lives and communities of those who suffered for generations. Now, the focus is on implementation and that means having the right people on the Control Board. I believe Adam will work to uphold those principles in his new role."
The Cannabis Control Board will also be tasked with the development and implementation of a social equity plan to ensure individuals previously harmed by now defunct drug laws, distressed farmers, and disabled veterans among others are viable to partake in the legal cannabis industry. With the two new appointees to the board, hope is high that the industry will soon take off.
"I am thrilled that my former colleague Jen Metzger will be joining the Cannabis Control Board," noted Sponsor of the MRTA Senator Liz Krueger. "Jen understands well the challenges and opportunities involved in building a thriving cannabis industry in New York State. She understands the need to create a market that provides opportunities for New York's small farmers, encourages sustainable, environmentally sound agricultural practices, and ensures equity and market access for the communities that suffered the most under prohibition. I look forward to working with Jen to make New York State's program a model for the rest of the country."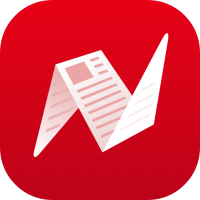 This is original content from NewsBreak's Creator Program.