Innovation in health food is making leaps and bounds to make meals that are good for oneself truly tasty as well. At Cha2O in Riverside, California, the marriage of health food and classic Vietnamese cuisine is taking innovation and good eating to the next level.
Chicken is all over the menu at Cha2O, but the small plate chicken options are must-tries. The Garlic Butter Wings come crispy in a tantalizing garlic butter sauce with Aji Verde sauce on the side as well. The Popcorn Chicken at Cha2O is really a showstopper though, available in non-spicy, mild, medium, or very spicy dry rubs, the texture is out of this world. Of course, for the vegetarian, the Fried Tofu is available in the same rubs as well.
The small plates at Cha2O are filling enough on their own, though one would more likely categorize them as appetizers. The Brisket Loaded Fries are one such plate, featuring savory and sweet brisket, jalapenos, scallions, melted cheeses, and a jalapeno sauce over crispy fresh French fries. The Garlic and Cajun fries are exceptional too, but the best fries dish has to be the Devil Chicken Cheese Fries with caramelized onions, chicken drenched in tartar sauce, scallions, cilantro, and a blend of shredded mozzarella and cotija cheeses.
Like the fries, rolls are an amazing accompaniment to any meal at Cha2O. The Buffalo Chicken Wontons are a personal favorite, featuring sauteed chicken and house chili sauce in a crispy wonton wrap. The classic Spring Rolls come with shrimp, chicken, mixed greens, and mint in a thin rice paper with a hoisin-peanut dipping sauce, while the Salmon Cream Cheese Egg Rolls offer a fish dish with Atlantic salmon and cream cheese with creamy jalapeno sauce on the side.
One of the most well-known keystone plates in Vietnamese cuisine, the Banh-Mi sandwich, is done superbly at Cha2O. Each Banh-Mi comes with a side of French fries standard, along with the toppings of pickles, cucumbers, jalapeno, cilantro, and homemade mayonnaise in a footlong hoagie roll. Protein options include baked tofu, slow-cooked beef brisket, crispy pork belly, or grilled chicken.
For fans of liquid food, Cha2O offers up one of the best forms of it: pho. Each bowl of pho begins with a homestyle twelve-hour bone broth base and features thin rice noodles, white onions, scallions, and cilantro garnishes. Pho bowls include the rib-eye, grilled chicken, baked tofu, brisket, shrimp, and premium short rib. The Steak N' Egg Pho is a highlight, featuring an eight-ounce rib-eye steak and a poached egg, as well as the Shebang Beef Pho which comes with brisket, rib-eye slices, and meatballs.
Rice Plates are another good way to go for both health options and cost effectiveness. Each includes steamed rice and a house salad, unless otherwise specified, like the Shaken Beef which comes with no salad but features tender rib-eye, sauteed onions, parsley, potato fries, and parmesan cheese. The grilled salmon, fried tofu, and popcorn chicken plates are all solid, but the one to try for certain is the Naked Pig, which features pan-seared, lemongrass and sea salt pork belly strips.
A number of excellent fried rice dishes are also available at Cha2O, offering a great value for a great price. The Shrimp Fried Rice features scrambled eggs, fresh shrimp, diced onions, and cilantro, while the Brisket Beef Fried Rice comes with the same save for the brisket in lieu of shrimp and the addition of sliced scallions. The Chicken Wings Fried Rice offers up the same rice and fixings as the Brisket Beef but features six plump and juicy chicken wings on the side instead.
The wide variety of beverages at Cha2O are all superb creations. Milk teas are smooth and satisfying and include coconut black, honey black, almond, Thai, taro milk, uji matcha green with oat milk, uji matcha green, and black flavors. Fruit teas are sweet and tangy and include fall into passion, laughing buddha, tropical twister, crimson peach, moonlight mango, and mango tamarind flavors.
Slushies offer a sweet and tangy beverage accompaniment to any meal, like the Kick in the Glass, which features watermelon and peach juice blended with fresh watermelon and peach puree. Another must-try slushie is the Sour Power, which comes with green apple and passionfruit juices, fresh green apple, and green apple jelly for a sour punch that cannot be beat.
Likewise to their slushies brethren, smoothies at Cha2O offer a fresh blast of fruit and yogurt for a creamy brew no matter how one slices it. Fun classics like the Sunburnt Whiteboy, featuring vanilla, strawberries, and whipped cream offer a dessert-like treat to wash down one's meal. Innovative new smoothies like the Cha2Cado, which comes with a whole avocado, condensed milk, low fat milk, and pure sugar cane, are hearty enough to be a whole meal themselves.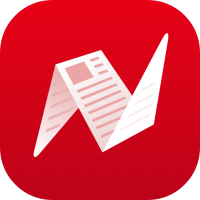 This is original content from NewsBreak's Creator Program.