As Western New York dining becomes more recognized across the nation, restaurants here at home in Buffalo are perfecting their own local recipes, like the amazing flavors or French Pub in Depew, New York. Offering up local bar food classics, fun spins on regional cuisine, and so much more, French Pub has become infamous for their weck and wings combos.
The combination of weck and wings or weck and fingers offers diners the best of two of Buffalo's most iconic dishes: jumbo size chicken portions and addictively sweet and savory thin-sliced beef on weck. Each comes with choice of sauce flavor, to add to the customization experience, as well as traditional sides of horseradish and coleslaw.
While the combos give one the best of both worlds, wings and fingers by themselves are just as magical to sauce lovers. Keeping sauces more minimal than other restaurants, the options of hot, medium, mild, Cajun, BBQ, and garlic parmesan are all the more developed and succulent.
Likewise, the black angus beef on weck sandwich is also available by itself, and comes traditional to the region, on a fluffy kummelweck roll dotted with salt and seeds and, of course, with horseradish on the side.
The Best Reuben in Town sandwich has a lot to live up to in Buffalo and holds its own as such for certain. Featuring lean corned beef, melted Swiss cheese, sauerkraut, and thousand island dressing on pumpernickel, the robust dish is a regular chorus of flavor.
The chicken finger panini comes with fingers in choice of sauce, bacon, American cheese, and bleu cheese on sourdough for a spin on the much-loved regional melt. Other paninis at French Pub are excellent choices too like the French Onion with black angus roast beef, mozzarella cheese, and Dijon mayo, or the muffuletta with salami, smoked ham, provolone, and homemade olive salad.
While the Western New York dishes are certainly highlights, guest options like the Nashville Hot sandwich with dill pickles, lettuce, and fried chicken tossed in Nashville hot sauce, are superb spins too. The New England Lobster Roll sandwich is another such creation, featuring fresh made lobster salad with celery and mayo on brioche. The chicken salad sandwich is just as tangy and nearly half the price of the lobster counterpoint for the affordable eater.
Roast beef and club sandwiches are a highlight too, like the French Dip, which features slow roasted roast beef, melted mozzarella, and some mouth-watering au jus. The hot turkey and roast beef sandwiches each come on white bread smothered in gravy for the down-home cooking lover, while the triple decker club features roasted turkey, bacon, lettuce, tomato, and mayo on bread of choice for the challenge-lover.
Burgers at French Pub come in char-grilled, half pound patties, always served with a pickle and kettle-cooked chips. The BBQ bacon burger is a must-try, featuring onions, bacon, American cheese, and Sweet Baby Ray's BBQ sauce. For mushroom-lovers, the bacon and mushroom burger comes with sauteed mushrooms, bacon, and mozzarella, while the classic cheeseburger simply comes with choice of cheese.
While salads may not be the best choice on the wallet, the variety of green meals available is plentiful. Pittsburgh style salads with fries are available in steak or chicken options, while chicken salads like the Greek or Caesar offer a great zesty protein bite. The strawberry salad and My Favorite Apple Walnut salad offer fruit-inspired options for less than the protein-based, each highlighting walnuts alongside their namesake fruit accompaniments.
Appetizers at French Pub are heavy on the cheese and oh so savory no matter what one orders. The cheesy pickle eggrolls are a standout dish, featuring exceptionally crispy dill pickle spears wrapped in a wonton with Havarti cheese and deep-fried golden brown with homemade pickle sauce on the side, while the classic starters like pizza logs, nachos supreme, pretzel sticks, stuffed peppers, and loaded potato skins are all phenomenal creations as well. The Biggest Quesadilla in Town definitely holds up to the name too.
The savory flavors are equally as present in the soup offerings at French Pub. The beer cheese soup highlights cheddar cheese in a rich and creamy broth with bacon bits, and features a pretzel stick on the side for dipping, while the French onion soup comes with fresh mozzarella baked to a golden brown on top. The chicken dumpling soup is incredibly well-developed and satisfying to the last drop, a must-try for any Western New York foodie.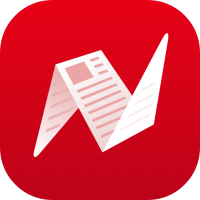 This is original content from NewsBreak's Creator Program.