Focus on renewable energy and practical solutions for less carbon emissions has become a vital issue for lawmakers in New York seeking to reduce the overall carbon footprint of the state.
New York State Governor Kathy Hochul recently announced an arrangement between the New York State Energy Research and Development Authority (NYSERDA) and the New York City Department of Housing Preservation and Development (HPD) to link up on a $24 million pilot program aimed at funding greener electrification of affordable housing.
"The climate crisis is a global problem that demands a global response, and that's why it's so important that New York State and New York City pool their resources and work together to reduce carbon emissions," Hochul stated of her new program. "This new partnership between NYSERDA and HPD will make it easier for affordable housing developments in New York City to access funding and retrofit their buildings for clean energy usage. Partnerships like this are moving us closer to achieving the State's ambitious climate goals as we continue to seek out new and innovative ways to incorporate clean energy into our daily routines and lives."
Funded through NYSERDA's $5.3 billion Clean Energy Fund, the program hopes to prove that electric upgrades through New York's highly regulated, multifamily affordable housing can be realistically integrated when property owners pursue funding options for renewable energy.
"Our recovery must be a green recovery, because climate change isn't some far off crisis - it's already here," remarked New York City Mayor Bill de Blasio. "This partnership will help us to decarbonize affordable housing and meet our clean energy goals. I am thankful for the Governor's partnership on this critical issue."
The program also supports New York state's goal to reduce greenhouse gas emissions 85% by 2050, as outlined in the Climate Leadership and Community Protection Act.
"Through this partnership, we will demonstrate a simplified process for electrifying affordable housing, while developing replicable new retrofit approaches in order to reduce statewide emissions," noted NYSERDA President and CEO Doreen M. Harris. "The funding will support our ongoing efforts to decarbonize the State's existing building stock while ensuring a just transition to a clean energy economy that provides all residents access to the far-reaching benefits of energy efficiency and electrification."
The new pilot program provides gap funding for the implementation of performance improvements relating to energy consumption and resident health and safety, as well as the incremental fees of electrifying current HPD-regulated buildings. This includes the transition from fossil fuel-based heating and cooling to more efficient heat pump machinery.
"This pilot program is exactly the kind of bold step envisioned when Mayor de Blasio announced his Green New Deal in 2019, setting a goal to reduce greenhouse gas emissions by 80% and committing to carbon neutrality by 2050," HPD Commissioner Louise Carroll said of Hochul's new program. "A significant part of meeting that goal is the electrification of buildings, particularly older developments that were not built with the same energy efficiency goals in mind. We are grateful to partner with NYSERDA to advance energy efficiency in the City's affordable housing stock, which will ultimately help us build a stronger and more resilient city for generations to come."
Being a pilot program, estimates of the investments expect to upgrade nearly one thousand and two hundred living units in affordable housing, which in turn will benefit three thousand low-to-moderate income residents.
"NYSERDA's $24 million pilot program with the NYC Department of Housing Preservation and Development builds on HCR's $7.5 million Clean Energy Initiative, which will create up to 600 state-of-the-art, all-electric homes," stated New York State Homes and Community Renewal Commissioner Ruth Anne Visnauskas of Hochul's new program. "Today's announcement is another significant investment in clean energy solutions for affordable multifamily housing developments. By adding funding for electrification retrofits to the refinancing of existing housing developments, we can more efficiently deliver this new technology to older developments and remain on target to meet the state's overall decarbonization goals. These retrofits will yield healthier and more sustainable homes for low- and moderate-income New Yorkers and a greener environment for all."
Funding sums vary project to project, but applications will be taken upon launch this fall until the end of 2024 or the exhaustion of funds, whichever comes first.
"As we work towards achieving our clean energy goals, decarbonizing our buildings is absolutely crucial," New York State Assembly Member Michael Cusick noted of Hochul's new program. "NYSERDA and the NYC Department of Housing Preservation and Development understand the importance of decarbonizing housing and today's announcement of a pilot program is the first in what will hopefully be many steps taken to ultimately decarbonize all of New York City's affordable housing."
Expected to be launched sometime this fall by NYSERDA, the authority will disburse nearly $22 million in incentives, in conjunction with HPD's own financing, directly to developers on the project.
"Efficiency and decarbonization in affordable multifamily housing will provide healthy, comfortable, and affordable homes for the New Yorkers that need them most," National Resources Defense Council Senior Advisor, Building Efficiency and Decarbonization, Lindsay Robbins commented." This forward-thinking pilot harnesses the refinancing process, a rare opportunity for these properties to make significant upgrades, to ensure these properties have the opportunity to take meaningful steps towards decarbonization. New York continues to be a leader in the adoption of innovative solutions to decarbonize affordable multifamily housing, and collaborations between state and city agencies like this one will help ensure New York meets its climate goals."
NYSERDA also intends to fund a Technical Assistance Provider (TAP) to support both HPD and participants in the program directly, and who will also perform associated information and data collection as part of the program.
"This project will improve the health and safety of residents, save money in fuel costs and move forward our State's essential mandate of reducing greenhouse gas emissions," said New York State Assembly Member Steven Cymbrowitz of Hochul's new program. "I commend Gov. Hochul for implementing a partnership between NYSERDA and HPD that will benefit the lives of many New Yorkers for years to come."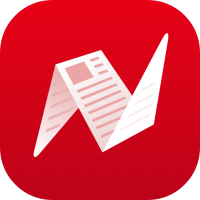 This is original content from NewsBreak's Creator Program.