When it comes to cuisine that makes one's mouth water, the seemingly endless variety that accompanies Mexican fare is often at the top of the list. El Agave Mexican Restaurant in Cheektowaga, New York has one such menu offering up an infinite number of tasty plates that are out of this world.
The parrilladas at El Agave are unique specialties of seemingly infinite varieties, like the Carne Asada with thin sliced steak with Mexican rice, refried beans, and guacamole salad, or the Pollo Mexicano with grilled chicken, fresh jalapeno, and chorizo, covered in queso and served with rice and beans.
Another must try that is perfect for date night is the Grilled Parrilladas Dinner for Two, which comes with steak, shrimp, chicken, chorizo, onions, bell peppers, and tomatoes alongside two sets of all of the following: tortillas, rice, beans, guacamole, and sour cream salad.
The house specials of El Agave are the most ordered on the take out apps, like the Enchiladas Verdes with three chicken enchiladas smothered in green sauce, cheese, guacamole salad, sour cream, and tomatoes, or the Chimichanga featuring two deep fried tortillas filled with choice of chicken or beef and topped with queso, and served with beans, sour cream, and guacamole salad.
Combination plates at El Agave are plentiful and a great value for what one gets. The number four features a chalupa, tamal, cheese flauta, Mexican rice, and guacamole salad for a nice zesty meal, while the number two offers the flavorful mix of a quesadilla, taquito, enchilada, rice, and pico de gallo.
Quesadillas are masterful little discs of flavor at El Agave, crunchy and savory at once as they should be. The Jumbo Quesadilla is a highlight, featuring a grilled ten inch tortilla stuffed with cheese, mushrooms, beans, tomato, and choice of beef or chicken, serviced with guacamole salad, sour cream, and Mexican rice.
There are numerous vegetarian options at El Agave, packed full of flavor even carnivores cannot deny. The veggie burrito is one such creation that features squash, onion, mushrooms, carrots, peppers, tomatoes, and beans, all topped with creamy queso and served with a side of pico de gallo, guacamole, Mexican rice, and lettuce.
Salads at El Agave are great for both the price and actually enjoying the healthy option. The taco salad comes with choice of beef or chicken alongside the staples of lettuce, tomato, cheese, sour cream, and guacamole in a crispy flour shell bowl, as does the taco salad fajita, which comes with the same staple ingredients save for choice of steak and chicken over beef and chicken. The simple tossed salad and guacamole salads are great for those on a strict budget too.
The soups at El Agave are superb creations, each more flavorful than the last, like the chicken and rice soup with minced jalapenos, tomatoes, onions, cilantro, chicken, yellow rice, bell peppers, and tortilla strips. The black beans soup features onions, cilantro, avocado slices, and of course black beans in a hearty broth, while the tortilla soup features a similarly hearty broth with tomato, chipotle seasoning, tortilla strips, and avocado slices with sour cream.
Appetizers include the classic dips like guacamole, cheese dip, bean dip, and chorizo dip, alongside more rigorous nachos dishes and stuffed goodies. The Hot Poppers are similar to jalapeno poppers with choice of cheddar or cream cheese for one such fried treat, while the Cheese Stuffed Shrimp come with a sour cream salad to match the rich cheesy feeling within the prawns.
The simple nachos with cheese is always a solid choice, as is the nachos with beef or chicken as it comes smothered in cheese dip. The Nachos Grandes features chicken, beef, beans, lettuce, tomato, sour cream, and cheese, while the Nachos Fiesta features peppers, onions, beans, shrimp, steak, chicken, and tomatillo sauce for two incredibly filling loaded options.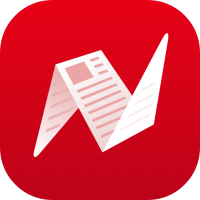 This is original content from NewsBreak's Creator Program.