With COVID causing uncertainty about where the next rent payment will come from all across New York state, aid to those in need is always on the mind of lawmakers. New York State Governor Kathy Hochul recently announced a series of adjustments within New York State's Emergency Rental Assistance Program (ERAP) with the dual goals to invite more applications and speed up payments within the program.
New York state, under Hochul's direction, will reportedly invest an additional one million in outreach and marketing efforts to raise awareness of the program. The Office of Temporary and Disability Assistance (OTDA), the government entity that oversees the program, plans to evaluate application data to focus on areas of New York with lower amounts of applications.
"The pandemic thrust countless New Yorkers into financial turmoil and uncertainty, leaving many struggling to pay their rent," Hochul remarked of her announcement. "By expanding and better targeting our marketing and outreach efforts, we can raise awareness in the communities that need our help the most, encourage more people to apply, and protect them from being evicted. We are also reviewing and recalibrating the workflow and will dedicate more staff specifically to helping landlords through their application, so we can get outstanding applications fully approved and money out the door much more efficiently."
Hochul also plans to order a rapid review of the rent relief program's workflow, as well as the relocation of one hundred contracted staff to work exclusively with landlords to finish pending applications, which will in turn accelerate payments. As of the announcement date, over forty-six thousand tenants have been approved.
"I think it is great that the rent relief program is getting accelerated," said local Western New Yorker Marcus Washington. "I know several people who lost their jobs at the start of COVID and still cannot make ends meet."
Currently, up to $2.7 billion in emergency rental assistance is available for those affected by the COVID-19 pandemic. Since the inception of the program on June 1, the OTDA has dispersed or promised over $680 million in federal funding. New York state now places second nationally for the most funding awarded to homes according to the National Low Income Housing Coalition.
"We are of focused on helping New Yorkers in need and are grateful for Governor Hochul's leadership and support on this vital issue," OTDA Commissioner Mike Hein said of Hochul's announcement. "While we continue to take steps to ease and expedite the application process, we are also encouraging all eligible New Yorkers to apply for this critical assistance so that they are shielded by the strong eviction protections afforded to all applicants."
As New York's state eviction moratorium is set to expire on August 31, applicants to ERAP are automatically set to obtain protection from eviction while their application is pending. In order to receive assistance, a landlord must agree to waive late fees from past due rent and not increase the rent of those enrolled or evict them for one year.
"I have a close friend who was forced to take a pay cut or quit," Washington went on to say. "They blindsided him and now he can barely afford rent. I know he plans on applying to ERAP, he does not really have a choice. It just makes me sick that companies can just take away people's pay like that and they do not have a choice in the matter."
According to federal law, tenants and landlords must both finish the application prior to payments being dispersed. New York, however, permits the tenant application to be authorized in advance to protect applicants from eviction. OTDA is doing their part to go even further to ensure application safety by recently adding a 'save and resume' function for current applications in the user portal too.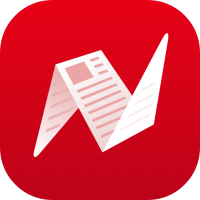 This is original content from NewsBreak's Creator Program.