One of the most unprecedented weather events of the summer, Hurricane Henri, is expected to make landfall in New York sometime in the afternoon tomorrow. Bringing with it a flurry of unpredictable weather activity, like claims made by The Weather Channel of possible tornadoes in Southern New England, New Yorkers are bracing for the worst.
Soon to be Ex-New York State Governor Andrew M. Cuomo declared a State of Emergency for Bronx, Kings, Nassau, New York, Queens, Richmond, Suffolk, Westchester, Putnam, Rockland, Orange, Dutchess, Sullivan, Columbia, Delaware, Greene, Broome, Chenango, Otsego, Rensselaer, Schoharie, Albany, Montgomery, Schenectady, Saratoga, and contiguous counties as Hurricane Henri is expected to make landfall in Long Island, New York tomorrow.
"New Yorkers are no strangers to the damage that is possible after dealing with a hurricane - we experienced it with Superstorm Sandy and Henri is set to be that level of storm," Cuomo said of the declaration. "We were given less notice to prepare for Henri because of shifting models, and while there is still time for the storm to shift again, I encourage New Yorkers to take this seriously. Plan for power outages, stock up on necessary supplies and avoid flooding areas. The state is deploying resources and we will do everything we can to ensure damage is minimal and the people of this state stay safe."
Henri is expected to make landfall at near hurricane strength, heightening possibilities of storm surge, heavy rainfall, and dangerous surf conditions alongside the expectation of widespread power outages across New York state. Cuomo has activated roughly five hundred National Guard troops for deployment to Long Island and the Hudson Valley region to help with hurricane response efforts in the areas.
Cuomo has also requested that President Joe Biden declare a pre-landfall emergency declaration, which would authorize the Federal Emergency Management Agency (FEMA) to enact emergency protective measures in Henri's aftermath.
The Weather Channel issued a storm surge warning for Long Island eastward from Mastic Beach to Montauk and from Flushing, New York to Montauk, as well as from Flushing, New York east to Chatham, Massachusetts, including Nantucket, Martha's Vineyard and Block Island. A storm surge watch was also issued from East Rockaway Beach to Mastic Beach and from Chatham, Massachusetts to Sagamore Beach, Massachusetts.
A number of New York state agencies have been made at the ready for Hurricane Henri's impact, including The New York State Emergency Operations Center, The New York State Division of Homeland Security and Emergency Services' Office of Fire Prevention and Control, The New York Power Authority, and the Canal Corporation, as well as many others.
The New York State Department of Transportation reportedly has over three thousand supervisors and operators ready across the state, as well as a total of one hundred and twenty-five generators for deployment downstate, while Thruway Authority staff are hard at work inspecting drainage systems and preparing for potential flooding.
New York State Police have prepped their swiftwater teams and gear for the unprecedented hurricane activity, alerting all troopers to remain vigilant and monitor conditions as the storm gets closer to making landfall. New York State Department of Environmental Conservation (DEC) police officers, forest rangers, emergency management staff, and regional staff have also been made alert to monitor the developing weather activity and patrol areas and infrastructure most likely to be impacted by Henri.
The New York State Department of Public Service has roughly 5,500 workers on call to help with damage assessment, disaster response, and restoration efforts across the state, while the Office of Parks, Recreation and Historic Preservation remain on alert as well, monitoring weather conditions and potential areas of impact in New York's national parks.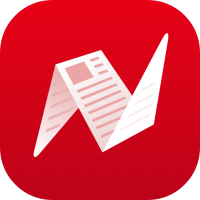 This is original content from NewsBreak's Creator Program.