As eviction moratoriums and housing affordability both continue to fluctuate wildly, leaving many unsure of where they will live before winter arrives, one new piece of legislation hopes to alleviate some of that worry across New York state. Soon to be Ex-New York State Governor Andrew M. Cuomo recently signed legislation officially ratifying the "Housing Our Neighbors with Dignity Act (HONDA)."
"Putting empty buildings together with those in need of housing is common sense - there's no better way to revamp unused structures than to turn them into thriving, safe, comfortable homes," remarked Cuomo of the legislation. "Providing affordable housing to communities not only serves those living in the homes, but the communities around them. We look forward to all that HONDA will do to serve the people of New York and I am proud to sign it into law."
HONDA aims to provide a tool for New York state to finance the procurement and/or renovations of distressed commercial office or hotel properties by nonprofit organizations for the purpose of growing and/or maintaining inexpensive housing.
"Since taking the Majority, and throughout the COVID-19 pandemic, we have worked together to pass historic housing and tenant protections. The Housing Our Neighbors with Dignity Act builds on those efforts and continues to address housing issues that the pandemic has heightened," New York State Senate Majority Leader Andrea Stewart-Cousins said of the legislation. "We are taking action to stand up for our unhoused neighbors, address these prominent issues in housing, and provide appropriate resources and education to help break the stigma associated with homelessness. I commend Deputy Leader Michael Gianaris for sponsoring this legislation to help some of our society's most vulnerable people."
The goal of housing created by HONDA is to provide affordable and permanent housing solutions that meet habitability, safety, and quality standards for those living in the housing units, while also providing access to much-needed supportive services.
"The number of New Yorkers living in the shelter system or in public places for years at a time is a travesty, and HONDA is one very important step among many that we must take to end homelessness throughout the state. Converting distressed hotels offers us a unique opportunity to accelerate these efforts and to provide permanent affordable housing for homeless families and individuals," remarked Senate Housing, Construction and Community Development Committee Chair Brian Kavanagh of the legislation. "I commend our Deputy Majority Leader and sponsor of this bill, Senator Gianaris, as well as Assembly sponsor Assemblymember Karines Reyes, VOCAL-NY, the Community Service Society, Neighbors Together, Gateway Housing, and the other organizations who made this possible, for their determined advocacy on behalf of every New Yorker who is experiencing homelessness."
HONDA was originally passed by the New York State Assembly and New York State Senate back in June of this year, garnering much support from within both bodies.
"New York has been battling an affordable housing crisis since long before the pandemic, but it has undoubtedly intensified under the pressure of this health and economic crisis," stated New York Assembly Speaker Carl Heastie of the legislation. "The Housing our Neighbors with Dignity Act will allow us to create safe, decent and affordable housing for New Yorkers who need it most, a meaningful investment in the future of our communities as we continue to recover, reopen and reimagine."
"New York has seen a decades-long affordable housing crunch exacerbated by the COVID-19 pandemic and ensuing economic devastation," New York State Senate Deputy Majority Leader Michael Gianaris noted. "This legislation is a good way to tackle the dual problems of distressed properties and lack of affordable housing. I am thrilled this is passing, and that we have a funded program that will provide real relief going forward."
"As the number of evictions grows in low-income neighborhoods of color, the need for affordable housing in New York has become all the more urgent," New York State Assembly Member Karines Reyes commented. "I am proud to sponsor this important legislation enabling the conversion of office units and distressed hotel properties into housing for more New Yorkers in need."
"As our state recovers from this economically devastating pandemic, more people than ever are being impacted by an affordable housing shortage and the threat of homelessness," noted Assembly Housing Committee Chair Steven Cymbrowitz. "By transforming shuttered hotel properties into housing units we will help provide homes for people in need while also addressing the alarming increase in distressed and unused commercial properties throughout the state."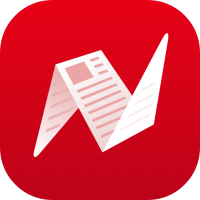 This is original content from NewsBreak's Creator Program.