New York State Governor Andrew M. Cuomo recently announced that fifteen million in funding from the New York state budget will be used to promote vaccination efforts in communities across the state, with the aim to expand public education on vaccinations and strengthen communication between a growing number of outreach efforts as well.
"COVID-19 exposed longstanding inequities in our society, and we've seen evidence of that in both the positivity rate and the vaccination rate in communities that were hardest hit by the virus," Cuomo stated of the funding. "New York is pulling out all the stops to get shots in arms, and this budget funding will help us target outreach efforts in the state's most vulnerable communities to make sure that everyone is able to get vaccinated. We've made incredible progress in the fight against COVID-19, but there's more work to do, and this will help us protect communities across the state."
Funding has been allocated to several organizations specifically for disbursement and usage. $5.5 million is going to the Hispanic Federation for vaccine awareness, case management, education, and the establishment of not only sites for education but also more community vaccination sites in general.
"The COVID-19 pandemic exacerbated longstanding inequities in our society - especially within communities of color throughout New York State," said Hispanic Federation President and CEO Frankie Miranda. "Hispanic Federation has been on the frontlines since day one of the health crisis to serve our community and ensure access to critical services and information. As we continue to see people of color trailing behind in terms of vaccination rates, we are taking immediate action to ensure equitable access to vaccines for all of New York's communities. I thank Governor Cuomo for his leadership in creating this essential initiative - these $15 million are incredibly vital to clearing roadblocks for New Yorkers through vaccine education and outreach and serving areas with the highest need."
Another $5.5 million is going to the Federation of Protestant Welfare Agencies for what is being called a grassroots community and state-wide outreach with hopes to directly educate the public on COVID-19 vaccination, as well as the launching of a media campaign that will include public organization efforts and online ads.
"This new funding for community-based organizations throughout New York, championed by Governor Cuomo, is focused on expanding our efforts to make sure everyone is knowledgeable about the vaccine and has easy access to it because research shows that the great majority of those who are dying from Covid-19 today are unvaccinated," noted Federation of Protestant Welfare Agencies CEO & Executive Director Jennifer Jones Austin of the funding. "Local organizations with deep connections in the communities hit hardest by the pandemic, namely communities of color and those with low incomes, will have the financial support they need to provide accurate information about the vaccine so people can make good decisions for themselves about their health. Not only will this effort restore health and safety to all New Yorkers, but it is also critical to ensuring a strong and inclusive recovery for our state."
The New York Immigration Coalition will receive $1 million for the disbursement of COVID-19 vaccination information directly though local communities and member organizations, while also coordinating regional community education events and webinars on pandemic-related content.
"Vaccination is the final, critical effort we need to make to defeat COVID-19 for good, but not all communities are taking the shot at the same rates," New York Immigration Coalition Executive Director Murad Awawdeh commented. "Governor Cuomo's announcement of $15 million to improve education and awareness of the benefits of vaccination is a vital effort we need to spread the word. This funding will help community-based organizations with local networks reach New Yorkers who haven't yet taken the vaccine and bring them into the fold. I thank the Governor for his efforts on behalf of underserved communities and look forward to seeing a healthier, safer New York as a result of these new efforts."
The Asian American Federation, Charles B. Wang Community Center, and APICHA Community Health Center will also each receive $1 million with an emphasis on reaching the hardest-to-reach members of the community, coordinating outreach materials that may require translation, and coordinating with partners on vaccine scheduling.
"Each of these organizations is uniquely suited to reach communities that have been hardest-hit by the COVID-19 pandemic," stated APICHA Community Health Center Chief Executive Officer Therese R. Rodriguez. "This $15 million will provide vital resources toward reducing health disparities across the state. Governor Cuomo saw from day one that there would be disparities in the vaccination rates of different New York communities. That foresight allows us to address these issues head-on. I am humbled and honored to partner with New York State to educate all New Yorkers about the benefits of vaccination. We laud for Governor's vision and acknowledgement of the reach and impact of community-based organizations and community health centers. Providing sustained resources to organizations that historically deliver services to culturally-diverse, hard-to-reach communities strengthens New York State's vaccination campaign."
This particular round of COVID-related funding and collaboration with community groups arose from suggestions made by the New York Vaccine Equity Task Force. In late 2020, Cuomo launched the task force, chaired by Secretary of State Rossana Rosado, National Urban League President & CEO Marc Morial, and Healthfirst President & CEO Pat Wang.
"As more and more New Yorkers get vaccinated for COVID-19, it's becoming increasingly clear that some communities that were hardest-hit by the virus are also getting vaccinated at low rates," Charles B. Wang Community Center Chief Executive Officer Kaushal Challa said of the funding. "The $15 million in this announcement will help crucial organizations with deep roots in the community reach New Yorkers who still haven't gotten their shots and bring them to safety. Governor Cuomo has led the way making sure underserved communities get access to the vaccine by establishing pop-up sites across the state, and the allocation of this funding is a logical next step forward in this ongoing effort."
The funding in large part supports New York state's ongoing promotion of the COVID-19 vaccine, as well as shifting focus onto populations with low vaccination rates and communities hit hardest by the pandemic.
"This new funding for community-based organizations in New York, championed by Governor Cuomo, will improve our ability to get the word out about the benefits of vaccination in some of the state's most vulnerable communities," remarked Asian American Federation Executive Director Jo-Ann Yoo. "We've made huge progress vaccinating New Yorkers against COVID-19, but many of the outlying groups are precisely those who were hit hardest by the virus in the first place. I am glad to see this funding disbursed to important organizations and look forward to seeing them drive vaccination rates up by coordinating neighborhood resources to reach and educate New Yorkers in our state."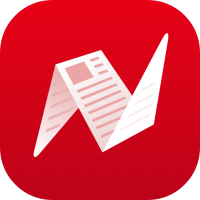 This is original content from NewsBreak's Creator Program. Join today to publish and share your own content.