When it comes to quality in big portion sizes, finding the perfect balance in more than one dish at a restaurant can be tricky. That is not the case at J Peters in Murrell's Inlet, South Carolina, who have perfected in achieving a beautiful harmony of light and heavy flavors in hearty portions across a wide range of seafood and chicken bar classics, making them the ideal beach eat for lunch or dinner.
The fried shrimp platter, fried flounder platter, and the shrimp and flounder platter all come with house or Caesar salad and choice of side and sauce. The fresh Atlantic salmon come hand cut with choice of preparation between grilled or blackened, or for surf and turf, the shrimp and steak combo features a six ounce sirloin with seven fried shrimp.
J Peters Chicken highlights a massive grilled chicken breast in homemade honey mustard BBQ sauce, layered in ham, bacon, and melted cheddar and jack cheeses, while the blackened chicken alfredo features the same cut of meat with broccoli, tomatoes, shredded parmesan, and homemade alfredo over pasta.
The chicken tender platter comes breaded to perfection with the same homemade honey mustard BBQ for dipping for a good finger good option too. Side options for all the seafood, chicken, and steak dishes include loaded mashed potatoes, steamed broccoli, French fries, fresh collard greens, cheese mashed potatoes, yellow rice, sweet potato fries, or a loaded baked potato.
The steak selection at J Peters has the attention to detail one comes to expect of fine dining, utilizing aged Midwestern beef that is custom trimmed to each order. The sirloin comes in at ten ounces, the filet mignon at eight, and the slow-roasted prime rib at fourteen with an incredibly tender flavor that simply cannot be beat. Like the chicken and seafood, choice of salad is also included. J Peters baby back ribs meet the definition of fall off the bone tender and include both a choice of side and salad.
Burgers and traditional sandwiches at J Peters come with thick cut French fries and feature a healthy array of bar-inspired classics. The house burger comes with lettuce, tomato, pickles, and onions, while the J Peters Burger features Monterrey jack, bacon, signature BBQ sauce, onion straws, lettuce, tomato, and pickles.
The J Peters Club highlights turkey breast, ham, mayo, jack and cheddar cheeses, lettuce, tomato, and bacon on Texas toast, while the grilled chicken sandwich features the same homemade honey mustard BBQ as the tenders, Monterrey jack cheese, bacon, lettuce, tomato, pickles, red onions, and a fresh, juicy chicken breast.
The buffalo chicken tender sandwich features chicken tenders tossed in hot wing sauce with lettuce and tomato, while the prime rib sandwich highlights slow roasted prime rib and Monterrey jack on French bread. The flounder sandwich features lettuce, tomato, and tartar sauce on a French roll as well, while the blackened Ahi tuna sandwich features a fresh ahi tuna steak, red onions, lettuce, tomato, and tartar sauce for some great fish handhelds.
Salads at J Peters are a creative array of southern spins on bar staples like the black and bleu with blackened ahi tuna, mixed greens, tomatoes, and bleu cheese crumbles topped with fried onion strings, and each come with a croissant for a nice touch. The fried chicken salad is another great example of ingenuity, highlighting five hand-breaded chicken tenders, mixed greens, chopped eggs, tomatoes, bacon, and ham.
The chicken Caesar salad comes with choice of blackened or grilled chicken over a traditional Caesar with croutons and grated parmesan, while the grilled chicken breast salad highlights mixed greens, chopped eggs, tomatoes, bacon, and ham – the same as the house salad without the chicken breast. The J Peters salad features mixed greens, turkey, ham, chopped eggs, Monterrey jack and cheddar cheese, tomatoes, and bacon for a good all-around green meal.
Appetizers are varied and include honey butter croissants, smothered potato skins, chicken tenders, boneless wings, jalapeno cheese dip, hot lava shrimp, BBQ chicken nachos with signature BBQ sauce and white queso, or chicken wings in mild, hot, or teriyaki. Soups include the baked potato with scallions, cheese, bacon, and chopped ham, or the she-crab with lump crab meat and dry sherry.
A must-try start on the menu is the chicken and bacon quesadilla, which features Cajun baked chicken, cheddar and jack cheeses, scallions, bacon, and ham. The ranch fries make for a great shareable too, highlighting thick cut fries covered in a healthy slathering of ranch dressing, mixed cheeses, bacon, and ham.
Desserts at J Peters make great shareables too, like the J Peters Brownie Sundae with homemade fudge brownie, vanilla ice cream, chocolate sauce, and whipped cream. The strawberry croissant madness comes with deep-fried croissants, powdered sugar, vanilla cream, strawberries, and whipped cream, while the delectable cinnamon apple crumb cobbler knocks any meal out of the park with homemade cinnamon crumbs, vanilla ice cream, and a warm caramel drizzle.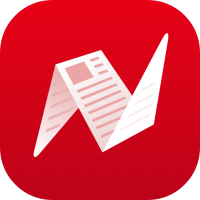 This is original content from NewsBreak's Creator Program. Join today to publish and share your own content.