Following suite to his 2019 directive to the New York State Department of Environmental Conservation (DEC) to ban the organophosphate pesticide chlorpyrifos to safeguard public health and environmental resources, New York State Governor Andrew M. Cuomo recently announced the release of final regulations prohibiting the sale, distribution, possession, and use of pesticide products containing the active ingredient chlorpyrifos.
"New York has long been a national leader in the movement to preserve our planet for future generations, and it's vital that we protect the diverse flora and fauna that call our state home," stated Cuomo of the new regulations. "That's why our state is becoming one of the nation's first to ban the harmful chemical chlorpyrifos from pesticides and safeguard public health, the environment and our natural resources. There's always more we can do to create a greener state, and this new ban is a step forward to shore up our communities against polluting chemicals and build a healthier future."
Going into effect officially on July 31, 2021, the final regulations add chlorpyrifos to the list of prohibited pesticides in New York's pesticide registration regulations. The prohibition of chlorpyrifos comes following science-backed research proving that exposure by infants and young children can possibly result in diminished cognitive ability, delays in motor development, and Attention Deficit/Hyperactivity Disorder.
"New York's ban on chlorpyrifos is a landmark victory for the health of the state's families and children -- especially farmworkers and those living in agricultural communities who face disproportionate harm because the chemical is used so close to where they live, work, and go to school," said NRDC (Natural Resources Defense Council) NY Legislative and Policy Director Rich Schrader. "The New York State DEC has made a decision in favor of science, which has clearly shown that chlorpyrifos is too dangerous to be used to grow our food, and poses a threat to people and pollinators."
Aside from the potential health risks for humans, concern of damage to New York's important pollinator populations has also been raised by scientists at both Cornell University and the U.S. Environmental Protection Agency.
"Today marks a critical milestone in New York's ongoing efforts to protect public health, the environment, and our state's pollinator populations from potentially harmful pesticides," DEC Commissioner Basil Seggos noted. "Pollinators are critical to the State's environment and are essential to the health of New York's agricultural economy, natural resources, and our children and families."
With the substantial contributions they make to New York's environment and economy alike, approximately $344 million worth of pollination services according to the U.S. Department of Agriculture to New York - and $29 billion in value to crop production nationally each year - New York's capacity to harvest crops banks heavily on the presence of pollinators.
"Chlorpyrifos is the most widely used in a suite of terrible, toxic pesticides found to pose serious health risks to the public, including brain damage in children," noted Food & Water Watch Senior New York Organizer Eric Weltman. "Pesticides containing chlorpyrifos also decimate pollinators, wreaking havoc on natural ecosystems and our food system. Lacking federal leadership on the issue, New York State is a national leader in cutting back the use of toxic pesticides, in keeping with the best available research and common sense. This is a smart, commendable step to help keep New Yorkers safe and healthy."
With the passage of the new regulations, New York State has become the third state to ban pesticides that contain chlorpyrifos.
"We strongly support New York's final regulations to ban chlorpyrifos. In recent decades, it has become clear that even low levels of exposure to chlorpyrifos can harm the developing brains of infants and children," FAAP Chair of American Academy of Pediatrics, District II NYS, Warren Seigel, MD, stated. "Chlorpyrifos reduces IQ and increases the likelihood of behavioral disorders such as ADHD. We applaud NYS for taking this important step now to protect the children in New York. We encourage our federal government to do the same, so that all children across the country can be as well protected as the children of New York are now."
Additionally, emphasis was placed on the importance of pesticide application being done in a manner conscious to the environment and the general public's health, in line with New York State's pesticide regulatory program.
"With continued inaction from EPA, we applaud NYDEC's recognition of the unacceptable hazards chlorpyrifos poses to New Yorkers, and its decision to eliminate use of this potent neurotoxic insecticide," said Beyond Pesticides Community Resource and Policy Director Drew Toher. "Pesticide use harms the most vulnerable among us - children, pregnant women, those with pre-existing conditions - and disproportionately affects low-income and people of color communities. New York's action on chlorpyrifos is an important step towards eliminating the most toxic pesticides on the market, and we are urging other states to quickly follow suit."
In line with the new regulations, the DEC revoked the registration of 29 pesticides containing chlorpyrifos on Dec. 31, 2020 and will cancel the registration of a remaining 15 pesticides as of July 31, 2021 as well.
"At a time when industry is pushing EPA to keep the toxic pesticide chlorpyrifos on the market, we applaud Governor Cuomo, the New York Senate and Assembly leadership, and the New York State Department of Environmental Conservation for taking this crucial step," Earthjustice Managing Attorney for Sustainable Food & Farming Peter Lehner commented. "Banning chlorpyrifos in New York will protect children, communities, and farmworkers. Chlorpyrifos is an organophosphate pesticide that attacks the nervous system and has been proven to damage children's developing brains. New York played a leading role two decades ago in ending the residential use of chlorpyrifos. We hope New York's leadership now will encourage action by the federal Environmental Protection Agency to end all food uses of chlorpyrifos so we know that the food we bring in from other states will be as safe as the food we produce here."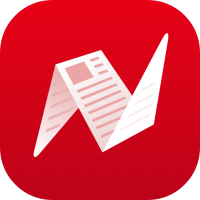 This is original content from NewsBreak's Creator Program. Join today to publish and share your own content.