For a good dinner in the South towns just up the road from the Bills stadium, everybody goes to Danny's. Serving up steak, pasta, and all the dinner classics Buffalo-style, Danny's South in Orchard Park, New York is one of the area's biggest hotspots.
Danny's also made an appearance at the 2021 Taste of Buffalo food festival, where their featured signature chicken wing soup was enjoyed and highly rated by festival attendees. Like their sampling sizes at the tent there, they have also added a tasting menu at the restaurant, featuring stuffed peppers, skewers, mini beef on wecks, chicken wings, and chicken fingers.
Aside from the chicken wing soup, Danny's appetizers also include spicy hot stuffed banana peppers, coconut shrimp, potato skins, mozzarella sticks, sweet potato fries, boneless wings, onion rings, pizza logs, shrimp cocktail, and loaded nachos with choice of chicken or beef.
Regular wings and a chicken finger platter are also available, featuring choice of any of the amazing sauce options at Danny's. Sauces include mild, sweet BBQ, medium, sweet hot BBQ, hot, BBQ, extra hot, maple fire, dry Cajun, General Tso's, bourbon glazed, and tailgate saucy Cajun.
A steak dinner is often the standard meal idea for a night out and Danny's offers up several gorgeous cuts. The NY strip comes in at ten ounces and topped with an onion ring, while the smothered sirloin comes in at eight with a topping of onions, mushrooms, and melted mozzarella.
The T-Bone is one pound, the filet mignon comes in at six ounces, and the premium angus is available in eight or fourteen ounce options. Surf and turf is also on the menu, featuring a sirloin and choice of fantail, coconut, teriyaki, Cajun, or BBQ skewered shrimp.
Pasta for dinner is always sure to both please and fill. Classics like the shrimp scampi, chicken and broccoli alfredo, and chicken parmesan with spaghetti are all solid interpretations, while more unique creations like the vegetable lasagna with ricotta, mozzarella, Romano, and fresh garden vegetables topped with alfredo make Danny's selection truly unique.
The chipotle pasta is another such plate, featuring sauteed chicken tips, olives, tomatoes, sweet peppers, and bow tie pasta in a chipotle sauce, emphasizing the range in the cuisine. The vegetarian pasta follows suite with the bow tie pasta, adding in spinach, mushrooms, sun dried tomatoes, onions, and parmesan in a garlic butter that is absolutely divine.
Chicken dinners primarily feature the chicken breast over other cuts of meat. The chicken and mushrooms, chicken marsala, ranch chicken, balsamic chicken, Romano chicken, Caribbean chicken, and chicken Florentine are all solid creations, as well as the classic chicken dinner, which comes charbroiled with choice of plain, Cajun, BBQ, or general Tso's finishes.
Hearty dinner plates are available, like the chopped sirloin, roast beef, liver and onions, pork chops, and BBQ ribs too. The chicken and ribs offers a great combo plate featuring a half rack of ribs alongside a boneless BBQ chicken breast. Likewise, the stir fry offers up choice of chicken or beef over a red of white rice for a lighter option too.
The dinner sandwich options at Danny's are plentiful, ranging from the NY Reuben, to the fish sandwich, turkey club, chicken quesadilla, Greek chicken, smoked turkey croissant, BBQ chicken, hot roast beef, open steak, beef on weck, all the way to Danny's Steak with choice sirloin, peppers, and mozzarella.
The Ralph Wilson's Tuna Melt pays homage to the famed Bills legend with melted cheddar and tuna on rye, while the Taste of Buffalo keeps the Buffalo pride going with a beef on weck sandwich, French fries, and choice of four chicken wings, two chicken fingers, or boneless wings.
Burgers at Danny's are hearty half pounders, each running about twelve bucks a pop with fries, chips, or pasta salad on the side. The Buffalo Weck comes with cheddar, sauteed onions, and horseradish on weck for a spin on the Buffalo classic, while the California features bacon, guacamole, pepper jack cheese, and chipotle mayo. The mushroom and burger special are always solid too.
Equal parts hearty like their burger brethren, the hoagies at Danny's are done right. The chicken finger hoagie comes in choice of sauce, the meatball comes topped with mozzarella, and the Philly Steak and Cheese does the original proud. The Italian sausage is a solid choice all around, but the Cajun Chicken Philly is a true beauty – topped with peppers, onions, mozzarella, and Cajun seasoned chicken.
Always the healthier option to many, wraps provide an amazing vessel for flavor. The Buffalo chicken, Greek chicken, chicken Caesar, and turkey club wraps at Danny's combine simplicity and elegance for amazing plates. The steak and cheese wrap is a stand out all its own too, featuring delicious sirloin steak, cheddar, pepper jack, marinated greens, banana peppers, and onions for one savory bite.
The true champions of healthy eating, salads, come in several varieties at Danny's. The chicken Caesar, Greek chicken, and Cajun chicken all feature Danny's delectable chicken breasts, while the chicken finger offers an amazing taste of any sauce on the menu over the crispiest of chicken fingers. The Taco Salad is always solid too and features choice of beef or chicken.
One cannot go wrong with seafood for dinner either. Shrimp come in fried, charbroiled with rice, or coconut fried options. The clams and scallops are great plates too, while the fish plates include fresh Nova Scotia salmon, baked Alaskan cod, and fried Alaskan cod. The seafood toppings available for the dinners are exceptional creations, and include Cajun, Italian parmesan, lemon pepper, scampi, lemon butter, Mediterranean, Florentine, and butter crumb.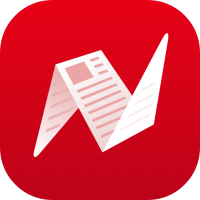 This is original content from NewsBreak's Creator Program. Join today to publish and share your own content.