After a long period of uncertainty with the COVID-19 pandemic, Food Truck Tuesdays, the annual weekly summer gathering of Western New York and Upstate New York food trucks in Larkinville Square in downtown Buffalo, New York is officially back.
The night of live music, beer and wine, and virtually every cuisine one could ever want celebrates summer fun in one of Buffalo's premier downtown venues. Food Truck Tuesdays will run every Tuesday during the summer of 2021 from five to eight in the evening, up until August 31.
Larkin Square has also partnered up with the Independent Health Foundation in ensuring every food truck offers a healthy menu option. The healthy menu options each have their own corresponding heart-shaped logo next to the healthy offerings on each individual truck.
The most recent event saw the live music of Beu, performing a lively series of rock and psychedelic jams. The live music schedule for Food Truck Tuesdays at Larkin Square for the rest of the summer is as follows: July 27 – McCarthyizm, August 3 – Alison Pipitone Band, August 10 – Johnny Hart and the Mess, August 17 – Kat Moun, August 24 – Kickstart Rumble, and August 31 – Blaise Mercedes.
Despite heavy rain and thunderstorms popping up about halfway through the three hour event yesterday, lines stayed consistently long and winding throughout the inclement weather. Much like the Taste of Buffalo food festival, where long lines were not a deterrent for local foodies, Buffalo again showed its love for good food persevering through the storm.
Food trucks at the festival included a number of local favorites and mainstays, like Lloyd Taco Truck, as well as some upstate guests like Rob's Kababs. The recent winner of the 2018 Rochester, New York's Food Truck Face Off competition, Rob's Kababs served up some amazing steak, shrimp, and chicken grilled kababs. The sauce options for the chicken kababs provided an incredible amount of variety for the truck, which sold out of steak and shrimp kababs within the first two hours.
Taffy's Food Truck from Orchard Park was on site, serving up American classics like hot dogs, ice cream, and other frozen treats, as well as upstate frozen goods truck Ice Cream & Chill. The dessert options did not stop there either, as Buffalo's own LuGia's on Wheels served up some amazing creative desserts and milkshakes, while the Sweet Lisa Truck provided dozens upon dozens of baked goods to the crowd.
Two more Taste of Buffalo favorites were present, DirtyBird Chicken and Waffels, as well as Thai Me Up – Water Lily Café's food truck. Additionally, Cheektowaga's own Polish Villa restaurant had their truck, Polish Villa II, on site serving up Polish favorites like pierogis, while Buffalo's own Cheesy Chick food truck served up the best grilled cheeses in the area.
Tonawanda was well represented by J&L Boulevard BBQ, who appeared to be the first truck to sell out at Food Truck Tuesdays, followed closely behind by Caribbean Flava from Niagara Falls. Macarollin brought in some home-cooked cheesy goodness from Rochester, while Share Kitchen and Bar Room brought in a number of amazing French fry and salad dishes.
Even more Buffalo pride was present at The Great Aussie Bite, which served up some amazing Australian cuisine through creative burger interpretations, as well as through the vegetarian and health-conscious Amy's Truck. House of Munch served up all the fair and summer classics, while M&S Street Eats showed off their extensive menu, and Great Foodini drove in all the way from Ransomville.
For future guests of Food Truck Tuesdays, one should always be encouraged to bring one's own chair or picnic blanket to sit on, as space is limited in the shaded areas and very few seats and benches are available given the crowds. Pets, smoking, and coolers containing outside food or beverage are never allowed in the venue.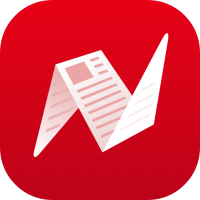 This is original content from NewsBreak's Creator Program. Join today to publish and share your own content.