In a summer of new beginnings, Lancaster, New York was ecstatic to see the completion of a long-running state-funded project over the weekend. New York State Governor Andrew M. Cuomo recently announced the completion of the transformative street project on West Main Street in historic Lancaster, creating both a stunning extension to the downtown area and a pedestrian-friendly roadway for citizens.
"A key part of building New York back better than it was before is investing in our downtown communities and business districts," Cuomo said of the project's completion. "New York State's significant investment into Lancaster's downtown will help transform the heart of this historic village into a modernized, vibrant destination that will bolster the local community and attract new visitors to Western New York for generations to come."
As part of the governor's Buffalo Billion Initiative back in 2018, the Smart Growth Community Fund provided $2.5 Million for the project as part of an effort to restore Lancaster's Central Business District, which was devastated by a massive fire just over sixty years ago.
"Through the Smart Growth Community Fund, we are encouraging the growth of new businesses, housing, and greenspace that will further diversify and fuel Western New York's transformation," remarked Empire State Development Acting Commissioner and President & CEO-designate Eric Gertler. "With this funding, downtown Lancaster will continue to build back better than ever, energized by the people who are creating new places to live, work and grow in this historic community."
Though just a part of a larger $8.5 million restoration including Cayuga Creek Park and two roundabouts, the completion of West Main Street marks great progress with better accommodating sidewalks, on-street parking, light poles, landscape amenities, and pedestrian crossings.
"The West Main Street Extension project has brought a vitality to the Central Business District in the village of Lancaster that has not been seen in 60 years," noted Lancaster Mayor Lynne Ruda. "The Buffalo Billion has transformed the heart of our downtown core in a way we could have never imagined."
Additional areas of focus in the revitalization included Lancaster's historic buildings, building on the growing arts and cultural hub already present, and attracting new businesses to the area.
"A healthy downtown is vital to transforming communities into great destinations to work, play and raise a family," stated Lieutenant Governor Kathy Hochul. "The West Main Street Extension is reshaping the village of Lancaster's downtown for the better and will help generate economic activity by increasing pedestrian access and opening up new opportunities for development. This is another example of Western New York's comeback story building the infrastructure for a better, stronger and smarter tomorrow."
The extension offers a more vibrant downtown experience and shows the collective momentum among the village's business owners, the Community Development Corporation, the Beautification Committee, the Lancaster Area Chamber of Commerce, and passionate residents alike to build on the currently thriving business district.
"The West Main Street Extension project is helping to unlock the full potential of the village of Lancaster," New York State Assembly Member Monica Wallace noted. "By creating premier retail and residential space and improving access to current small businesses on West Main Street, this project will further the transformation of the village's Central Business District into a focal point for recreational and commercial activity in Western New York."
As Western New York continues to grow, the Western New York Regional Economic Development Council continues to embrace healthy growth and downtown redevelopment like that of Lancaster's in their strategic plan, Strategy for Prosperity.
"The restoration of the historic downtown business district brings renewed energy and new economic opportunity to the village of Lancaster," commented New York State Senator Patrick M. Gallivan. "New York State's investment in improving the design of the West Main Street area will further enhance the quality of life for residents, businesses, and visitors. I congratulate all of the community leaders that helped make this day possible."
With walkable downtowns becoming the ideal environment to work, live, and raise a family in, investments in these areas, as well as local infrastructure and municipal service, are more vital than ever.
"It's exciting to see the completion of this project and the transformative effect it has on Lancaster. In 2015 Erie County invested over $670,000 in Community Development Block Grant funding to get the ball rolling on the redevelopment of Main Street, demolishing the blighted former BOCES building and the dead end it created, and opening Main Street to connect to Aurora," County Executive Mark Poloncarz said of the project's completion. "That demolition paved the way for today's success and is a good example of how we are revitalizing business corridors in municipalities across Erie County, attracting business and improving quality of life."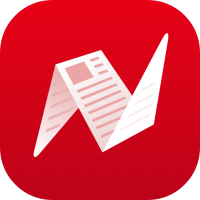 This is original content from NewsBreak's Creator Program. Join today to publish and share your own content.