As climate change continues to rear its head across the nation, funding to reduce greenhouse gas emissions and fight climate change is being made more available in New York state.
Governor Andrew M. Cuomo recently announced that $7.8 million in funding has been made available to multifamily building managers and owners through the Low Carbon Pathways for Multifamily Buildings program. The goal of the program is to implement low carbon solutions as part of planned building upgrades, as buildings are currently one of the largest producers of greenhouse gas emissions in New York state.
"This funding will support building owners by allowing them to decarbonize buildings and improve energy performance, helping to advance large-scale transformation of the State's building stock and significantly reduce emissions and combat climate change," Cuomo stated of the funding. "Along with planning support and resources for a variety of buildings, including multi-family and affordable housing, this effort will lead to more energy efficient and cleaner buildings for communities across New York State and help to achieve our aggressive climate goals for a cleaner and greener future."
With existing capital planning support already in place, the new funding aims to provide accessible resources for a step-by-step pathway to decarbonize buildings. The funding will also accelerate the progress towards Cuomo's intended goal of reducing greenhouse gas emissions in New York state by eighty-five percent by 2050, as outlined in the Climate Leadership and Community Protection Act.
"The Low Carbon Pathways for Multifamily Buildings program makes it easier for owners and managers to decrease their carbon footprint and lower their energy costs," said Lieutenant Governor Kathy Hochul. "This is yet another critical way New York State is leading the way to reduce greenhouse gas emissions and combat the threat of climate change."
Available on an open enrollment basis through the New York State Energy Research and Development Authority (NYSERDA), the Low Carbon Pathways for Multifamily Buildings program provides support to managers or owners of affordable or market-rate multifamily buildings. The goal of the program is to implement authenticated solutions into common upgrades in a building to increase the building's lifecycle and lower energy performance.
Owners and managers can choose from one or more of four low-carbon improvement packages in the program, including ventilation upgrades, full electrification of heating and cooling systems with more efficient heat pump systems, building envelope improvements, or partial or full electrification of the domestic hot water generation with efficient heat pumps.
NYSERDA will evaluate projects based on energy savings and cost, as well as ease of implementation, solution performance, maintenance needs, tenant receptivity, and avoided penalties and fees. Most incentive packages will likely range from seven hundred to five thousand dollars per dwelling unit.
"The Low Carbon Pathways for Multifamily Buildings program is another resource to help building owners take advantage of routine building upgrades to achieve low-carbon performance, and at a lower overall cost," noted President and CEO of NYSERDA Doreen M. Harris. "By addressing emissions from this building type as a whole, we are advancing the portfolio-wide transformation needed to address building emissions block by block and community by community to ensure healthier living spaces and cleaner air for all New Yorkers."
The funding announcement follows the recent release of NYSERDA's Low Carbon Multifamily Retrofit Playbooks and Low Carbon Capital Planning Services now being offered through NYSERDA's $8.8 million Flexible Technical Assistance (FlexTech) program. The Low Carbon Multifamily Retrofit Playbooks were developed with several real estate partners' input as free resource guides to owners or managers planning retrofits for buildings, to break-down each package and provide start-to-finish support from understanding building typologies to carrying out the work itself.
Additionally, when owners or managers work with a FlexTech consultant to develop a low carbon capital plan, multifamily property owners are eligible for an increased cost share of seventy-five percent. Capital planning support includes cost-benefit analysis, property energy studies, upgrade analyses, and a timeline for phasing in low carbon upgrades over time.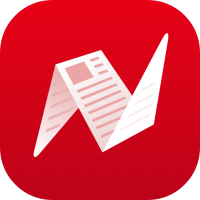 This is original content from NewsBreak's Creator Program. Join today to publish and share your own content.